Jaclyn Martin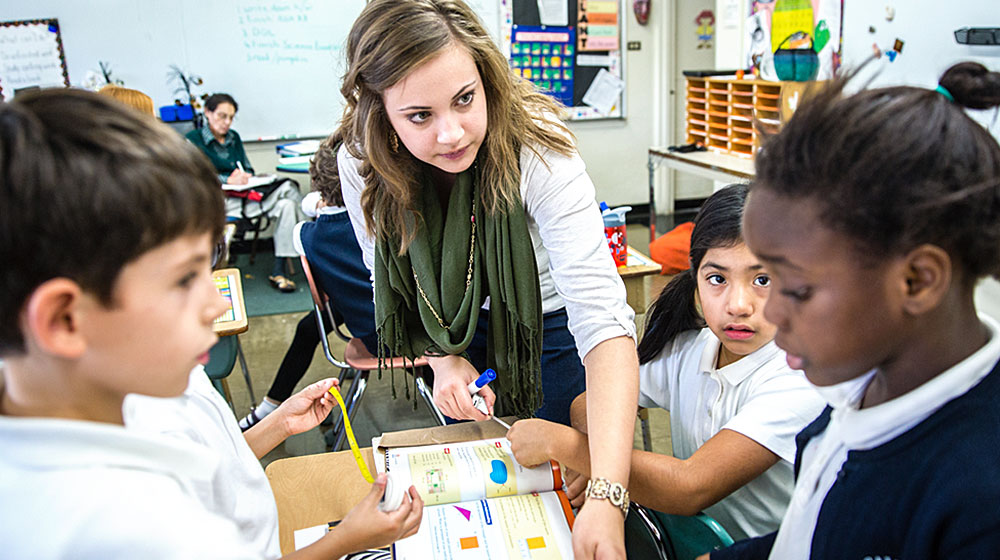 School of Education
Jackie Martin
During her time at Loyola, Jackie Martin has gone out of her way to help others.
She's tutored students at the Writing Center, mentored new tour guides in the Undergraduate Admissions Office, and even helped spread holiday cheer to children during the University's "Christmas on Campus" festivities. And—most impressively—she's done it all while maintaining a near-perfect 3.9 GPA.
Here, she talks about her passion for teaching, how students should take risks in the classroom, and why Michigan Avenue is such a memorable place to see.
What's your favorite Loyola memory?
If I had to pick just one, I would have to say going to the Magnificent Mile lights festival on Michigan Avenue for the first time my freshmen year. I remember going with my friends the weekend before finals, and we went to the Water Tower Campus and made ornaments, drank hot chocolate, and watched the parade illuminate the street. Needless to say, we made it an annual outing!
Talk a little about a professor or mentor who inspired you.
To choose just one professor who has inspired me in some way during my time at Loyola is impossible, because I believe all of my professors have in some way shaped my understanding of the world. I also believe they've each taught me different aspects of teaching, even if their courses were not within the School of Education.
Tell us about your volunteer/service work and what it means to you.
During my undergraduate career, you could find me tutoring students at the Writing Center, mentoring new tour guides in the Undergraduate Admissions Office, helping children get in the holiday spirit during "Christmas on Campus," and even helping out during Welcome Week. The best part about all of these experiences is that there were countless other Loyola students volunteering right beside me who share a real love of serving others.
Any advice you would give students about how to get the most out of their education?
Take risks in the classroom. I cannot stress enough the difference in your understanding the material between sitting in the back of the classroom on your laptop and sitting in the front of the classroom raising your hand and participating in discussions. The more you work with and discuss the course material and help your classmates understand, the more likely you are to make personal connections and to apply the concepts in your future.
Any spots on campus or in Chicago that you'll miss?
The Quiet Reading Room on the third floor of the Information Commons is unlike any other place I have seen at Loyola. I will miss its gorgeous view of Lake Michigan and its antique feel. I absolutely love everything about Michigan Avenue, and I will definitely miss spontaneous trips there with friends and family.
And finally, what do you hope to be doing 10 years from now?
I hope to be working in a school as a reading specialist helping children. In addition, I hope to merge my love of theater and teaching and perhaps teach theater and the performing arts to younger students. I would like to someday teach college students how to become compassionate and dedicated teachers.