Meg Ryan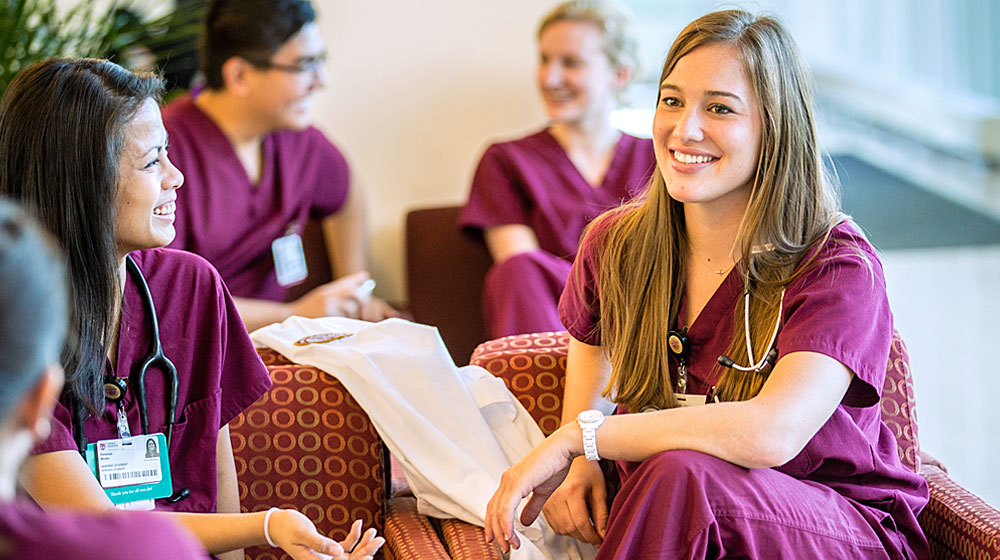 Marcella Niehoff School of Nursing
Meg Ryan
Meg Ryan's academic career has been characterized by service—to her peers, the local community, and abroad.
Besides acting as president of her class all four years at the Marcella Niehoff School of Nursing, she has volunteered at the Ann & Robert H. Lurie Children's Hospital of Chicago since 2012. Branching out further, Ryan traveled to Belize as part of a nursing service trip, and she also was selected to assist the thousands of sick who visit the Sanctuary of Lourdes in France as a volunteer.
Here, Ryan talks about living up to Loyola's values, the two people who inspired her to become a nurse, and how running along the lake is a great way to clear your mind.
What's your favorite Loyola memory?
As president of the Nursing Student Council, I had the privilege of coordinating a very special event, Dedication to the Profession. The ceremony marks an important milestone as we transition from classroom to the professional clinical setting and publically confirm our commitment to the profession. It was extremely rewarding to plan this event and then see the hard work transform into a meaningful ceremony that created many cherished memories for students and their families.
Talk a little about a professor or mentor who inspired you.
I have been influenced by so many incredible people throughout my life and at Loyola that I could never adequately list them here. However, my inspiration to enter the nursing profession comes from two excellent critical care nurses that demonstrate every single day the values of compassion, caring, integrity, and human empathy: Associate Professor Judith Jennrich, PhD, and one of her former students, my mom Sue Ryan.
Tell us about your volunteer/service work and what it means to you.
This past spring, I participated in a nursing service trip to Belize as well as a spiritual pilgrimage to Lourdes, France. Both experiences allowed me to increase my global awareness of diverse cultures so that I may be better prepared to meet the challenges of nursing service. Through caring for a diverse population of patients, I truly discovered how to live out Loyola's credo of "caring for the human spirit."
Any advice you would give students about how to get the most out of their education?
Take advantage of all the remarkable resources and expert faculty at Loyola. Get to know your professors outside of the classroom, attend office hours, and ask lots of questions. Not only does this help you stay engaged in your education, but it also provides you with a network of valuable mentors and establishes relationships that will offer you lifelong guidance and support.
Any spots on campus or in Chicago that you'll miss?
One of my favorite things to do when I need a break is to go for a run along the lake, which has always been a great outlet for me to decompress and find peace of mind. The third floor of the Information Commons is my favorite spot on campus to study; the incredible view of the lake gives me perspective and resolve to make it through the long hours of studying.
And finally, what do you hope to be doing 10 years from now?
The most exciting part about this time in my life is that my future is full of opportunity and endless possibilities. After gaining experience as a nurse in a clinical setting, I intend to pursue an advanced practice nursing degree in a select area of expertise. My goal is to incorporate the core values of nursing into a meaningful and fulfilling professional and personal life.