Exhibitions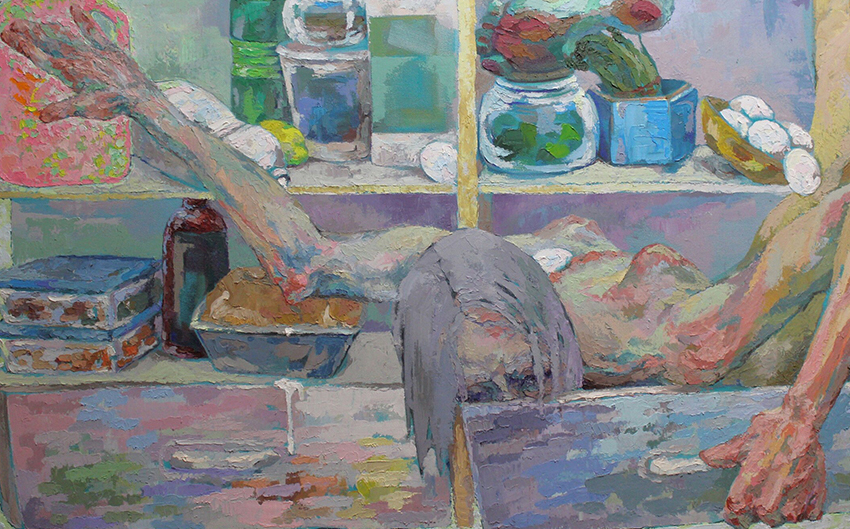 2022 Student Juried Exhibition
January - March 2022
Opening Reception and Awards | Friday, February 11, 2022 @ 5pm (open to Loyola students, faculty, and staff)
For over twenty years the Annual Student Art Competition has showcased the best student work being created at Loyola. Students from all majors have been invited to submit artwork created in the last year for consideration by this year's juror, Vincent Uribe, Director of Exhibitions at Arts of Life and Director of LVL3 Gallery in Chicago.
From a strong pool of over 100 submissions, Vincent Uribe has selected the most outstanding works based on their level of originality, thoughtfulness, and skill. The best of these submissions are represented in this exhibition, where the most exceptional artworks will be honored during the opening reception with first, second and third place. Our students bring a variety of talents and ideas to this exhibition: visitors can expect to see painting, photography, ceramics, sculpture, graphic design, and interesting combinations thereof. The Student Art Competition gives Loyolans the opportunity to exhibit their work in a professional gallery as part of an exhibition that celebrates the creativity and talent on our campus.
__
On view through the W. Sheridan Ave. windows and accessible via swipe access for Loyola students, faculty, and staff.

image: Crave by Lena Brearley