Exhibitions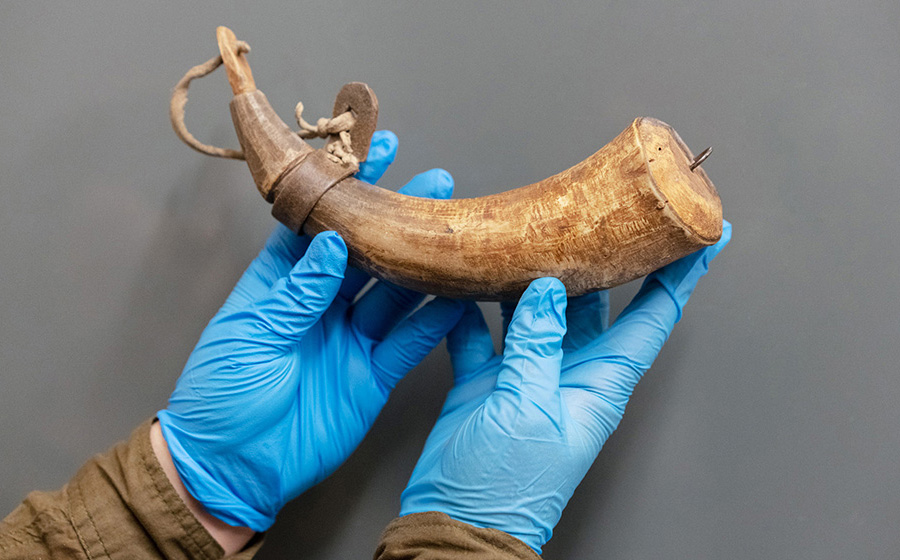 Present Artifacts
Nov 2021 - Jan 2022
On view from W. Sheridan Avenue
Virtual opening reception and discussion: Friday, December 3, 5-6:30pm | Register Here
Efrat Hakimi, Sahand Heshmati Afshar, and zakkiyyah najeebah dumas – o'neal address decolonization, Futurism, and evolving histories. Hakimi's photographs, Heshmati Afshar's sculptural works and najeebah dumas - o'neal's drawings show a sense of displacement, using materiality as a means of subversion and investigation.
image:
Efrat Hakimi, 2020
ZION 197
HORN, POWDER
Zion National Park Museum Collection
Property of Nephi Johnson (participant in the Mountain Meadows massacre 1857, e.h). No other records available.