Category, Sourcing & Supplier Management at Allstate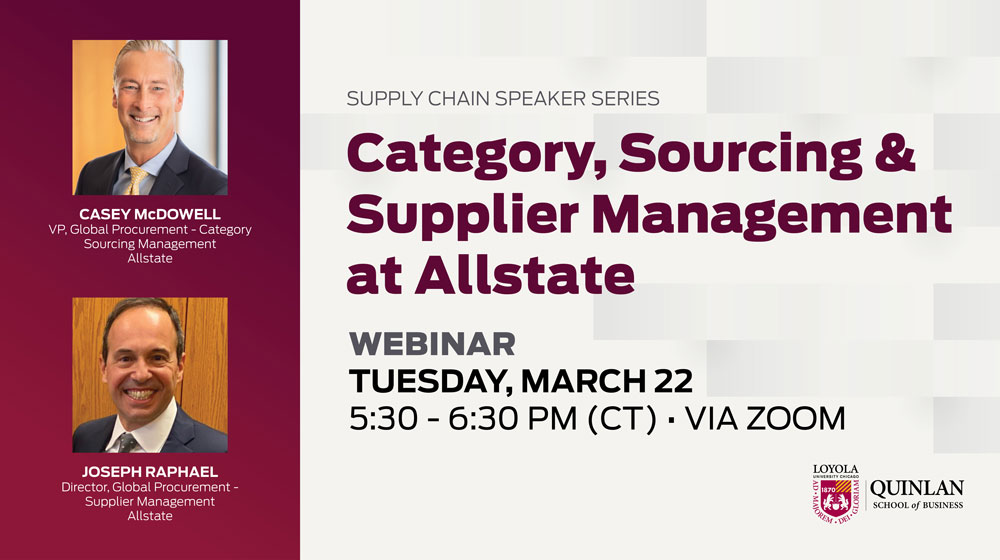 A conversation with Allstate representatives Casey McDowell, VP of Global Procurement - Category Sourcing Management, and Joseph Raphael, Director of Global Procurement - Supplier Management. Casey and Joseph gave an overview of how "procurement" functions within the financial services/insurance sector.
Topics included:
What are the primary accountabilities and deliverables for category, sourcing, and supplier management?
What is the role of a category manager, sourcing manager, and supplier management professional?
What are the similarities and differences at Allstate compared to other sectors (e.g. manufacturing, technology, consumer products) related to supply chain/supplier management/procurement?
---
This event is part of our Supply Chain Management Speaker Series Class, which is held every semester to further our mission of complementing our students' classroom experience with the advice and expertise of practitioners.