Dr. Vidmantas Simkunas, S.J.
Pastoral Center of Academic Society, Archdiocese of Vilnius, Lithuania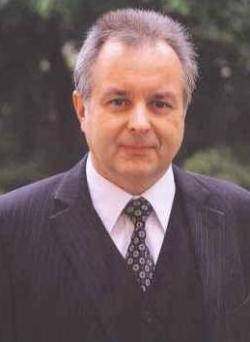 Title and Précis:
The Catholic Church in Lithuania in Post-Soviet Decades 1990-2010
     This project will offer a theological insight into the life of the Church in Lithuania on both sides of the threshold of the XXI century and to show how it was impacted by the geopolitical change and, possibly, vice versa. A brief summary of the era of totalitarian regimes will be given followed by an analysis of Lithuanian Catholicism between 1990 and 2010. A historical theological approach will be used and the categories of martyria, koinonia, diakonia, and liturgy will be used for such an analysis. Publications from both the Lithuanian Church and the secular public press will be examined in order to assess the current relation of the Lithuanian Church to secular society.
Biography:
     Dr. Vidmantas Simkunas, S.J. is the Director of the Pastoral Center of Academic Society in the Archdiocese of Vilnius in Lithuania. He earned his Doctoral degree from the University of Innsbruck in Austria in 2008. The title of his thesis was "Martyria, Koinonia, Diakonia and Liturgica of the Lithuanian Church During the Soviet Period: 1944-1990." Dr. Simkunas has translated a number books and articles into Lithuanian and has been the author of nearly 70 articles on topics such as Christian Spirituality, Theology and the Church.