Alfie Norville Practice Facility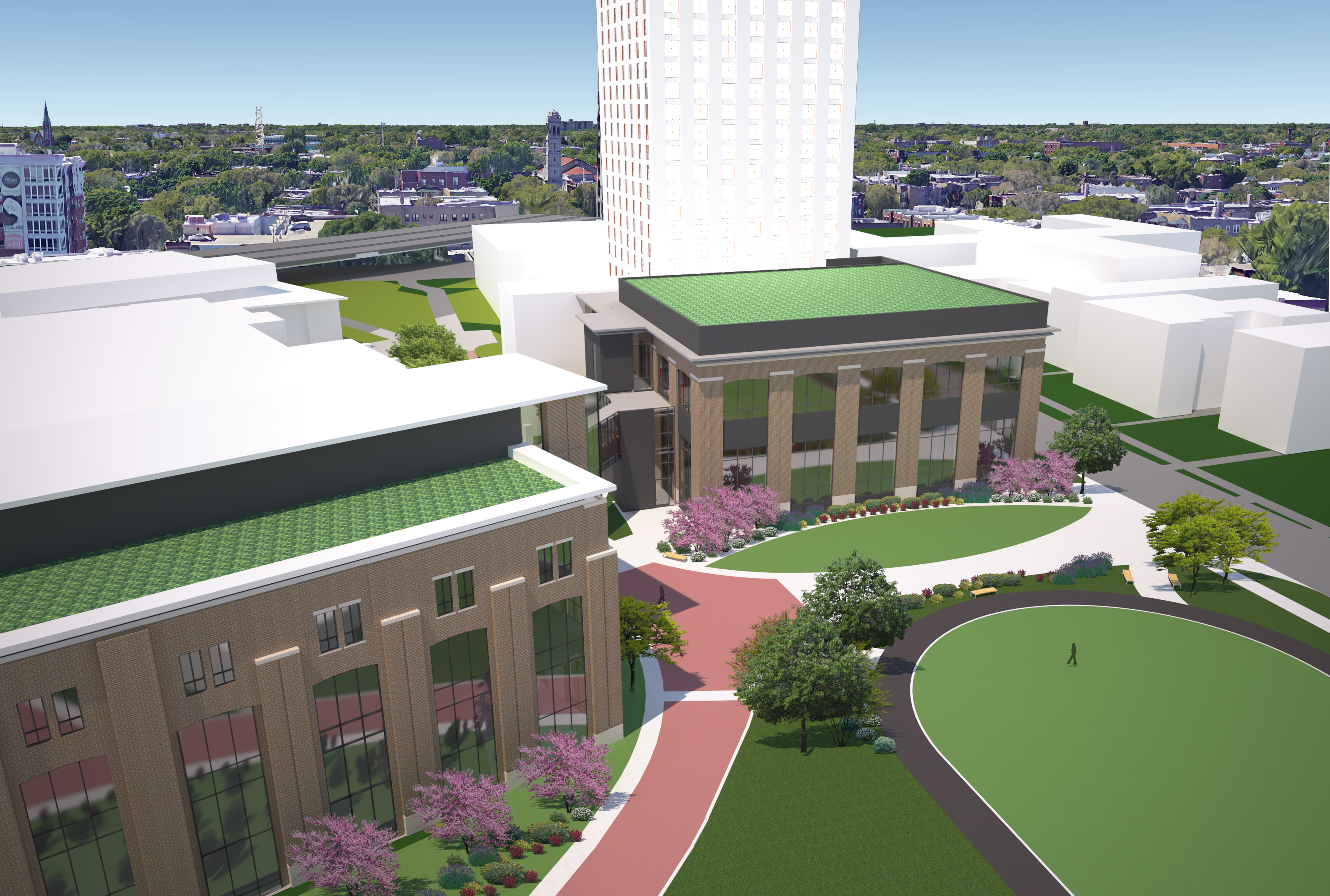 Loyola University Chicago Receives Cornerstone Gift to Build Athletics Practice
Loyola University Chicago has received a generous gift from alumnus Allan Norville (BS '60) for the University's athletics program. The cornerstone gift will support the construction of a new building, which will be named the Alfie Norville Practice Facility in honor of Norville's late wife, Alfena.
"We are deeply grateful to Al Norville for his generous support. His gift enables Loyola to address needs in athletics and student life at the Lake Shore Campus," said Loyola University Chicago President Jo Ann Rooney, JD, LLM, EdD. "Al and Alfie's commitment to the University and to our students continues Loyola's leadership in athletics and academics and furthers our goal to create a vibrant, sustainable campus environment that fosters an engaged and well-rounded educational experience."
The new facility will fill a critical need for Loyola's student-athletes, providing the men's and women's basketball and volleyball programs dedicated space to practice. Since the demolition of Alumni Gym in 2011, these teams have been practicing in Gentile Arena and Halas Gym, limiting the community and student use of these spaces. The new building, which will be located on the University's Lake Shore Campus, will feature a skywalk connected to the Norville Center. The student-athletes can access their locker rooms through the skywalk—access that equates to a smaller footprint for the building. Each floor will contain two equal-sized courts, and the building will also contain a team film room.
In keeping with Loyola's commitment to sustainability, the practice facility will be at minimum Leadership in Energy and Environmental Design (LEED) Silver certified with a green roof, permeable paving in the landscaping, and energy-efficient heating and cooling. The interior will also feature exposed brick harkening back to the University's Alumni Gym built in 1923, which was home to Loyola's 1963 NCAA men's basketball championship team. Construction will begin at the end of the 2017-2018 academic year.
"This facility will bring Loyola closer to practice space parity with our fellow Missouri Valley Conference institutions, increasing our competitiveness, improving our recruitment, and enhancing our athletics program," said Steve Watson, director of athletics. "We are appreciative of both Al and his late wife Alfie. Their passion for Loyola athletics has produced results on the court and in the classroom—putting us on par with the student-athlete graduation success rates of Harvard and Yale."
Norville graduated from the University with a Bachelor of Science degree in 1960. While at Loyola, he played basketball and is listed among the top rebounders in Rambler history, being named to the 1950s All-Decade Team.
Norville has a long history of support for Loyola. He and his wife made a generous philanthropic gift for the construction of the Norville Center, and Norville's long-standing involvement extends to his years of service on the Board of Trustees and co-chairmanship on the Athletics Leadership Committee.
"As an alumnus and fellow Rambler, I know how much athletics adds to the campus culture for all students," said Norville. "Contributing to my alma mater and the athletic program gives me the opportunity to ensure that student-athletes, for years to come, will enjoy the new practice facility, which will allow them to compete at the highest level."
Norville will be honored at the February 24 Loyola men's basketball game against Illinois State University in Gentile Arena.