Joseph Filer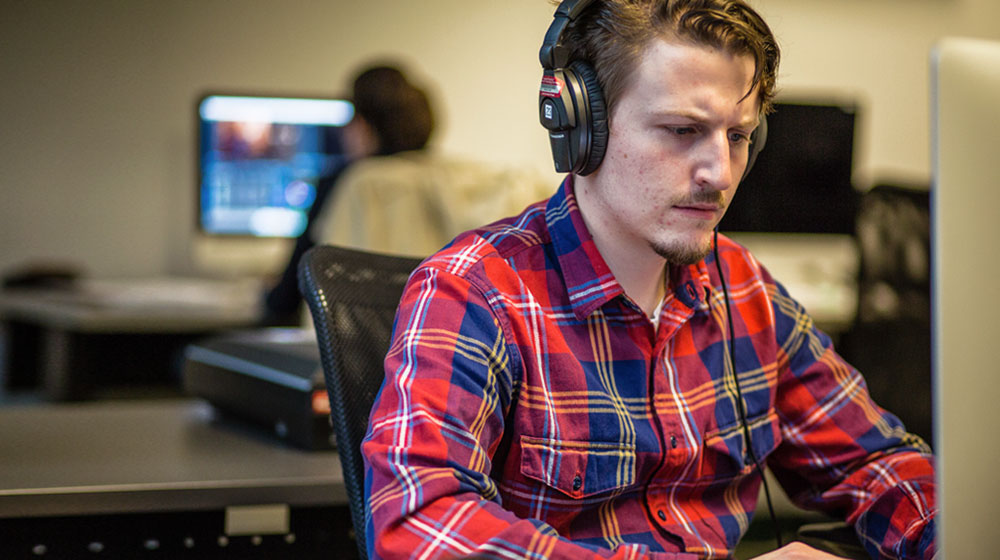 School of Communication
Joseph Filer
Whether he's behind the camera filming a movie or at the computer writing a script, Joesph Filer knows how to get his message across.

Filer, who is getting a double major in international film and media studies as well as history, has won several awards for his movie-making prowess. He's also mentored high school students for the School of Communication's digital storytelling workshop and volunteered at several organizations. And he's done it all while maintaining a 3.88 GPA.

Here, he talks about his first few months on campus, how his mentor pushes him to succeed, and why Mertz Hall is really a temple in his eyes.

What's your favorite Loyola memory?
The weekend before moving in my freshman year, I had to go to the hospital because of a serious back injury. My first few months on campus, I was completely helpless and stayed in bed except for classes. But so many people would keep me company even though I couldn't go out. Immediately, I was able to identify incredible friends; the amount of kindness I received still amazes me.

Talk a little about a professor or mentor who inspired you.
In regards to this particular award, I have to thank John Goheen. He was the first production instructor I had and has been a consistent mentor ever since. He demands more of you than you can ever accomplish, and this is enough to drive you crazy. Yet, you realize his demand that we treat our education "like a job" makes you understand how much he truly believes in his students.

Tell us about your volunteer/service work and what it means to you.
What I have loved about my Loyola experience is that I have been able to bring the specific talents we gain in the School of Communication to the community through media. My volunteer work for Accion Chicago, Action Now, WLUW, and my street dog documentary have all been attempts to serve on the side of good in a social issue. Whether that service is economic, political, emotional, or informational, those who the project is intended for are always in mind.

Any advice you would give students about how to get the most out of their education?
College is a crazy deal—embrace it. During the week we get to put our blood, sweat, and tears into a subject we are interested in. On the weekends, we get to hang out with people our age who are also looking for the most out of life. Get as much out of all the people around you as possible. Work hard, play hard, and just enjoy it. And when it is so hard and impossible, still enjoy it because there is nothing like college.

Any spots on campus or in Chicago that you'll miss?
Mertz Hall. That place is a temple to me. I know it is not the prettiest spot on campus, but I just met so many wonderful people and have so many memories there that it is impossible not to have strong feelings for it. Because I am a "super senior" on my last semester, there are many people I loved that have already graduated. That structure will always embody our innocence and excitement for experience when first entering Loyola.

And finally, what do you hope to be doing 10 years from now?
From a career standpoint, I of course want to be publishing books, writing scripts, directing, or filming productions—and have my life all figured out. I expect, however, a handful of curveballs and really just want to find a place where I am content between a balance of family/friends and work.
The 2015-16 President's Medallion Recipients
School of Nursing

School of Social Work