Salina Ramos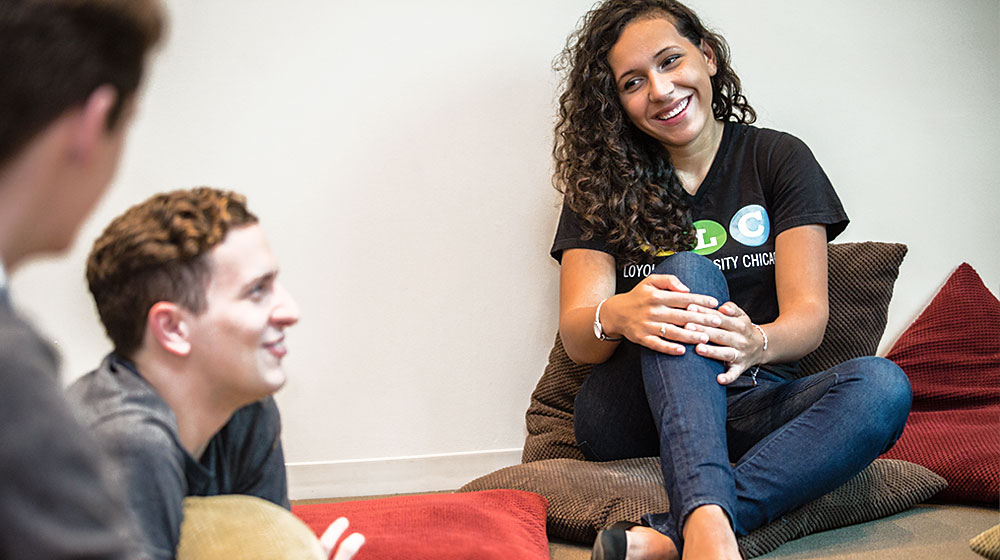 Marcella Niehoff School of Nursing
Salina Ramos
As a nursing student, Salina Ramos knows all about taking care of those in need.

She's traveled to Lourdes, France, to help others during the annual pilgrimage to the region's healing baths. Closer to home, she's interned at a local hospital to look after sick patients. And if that weren't enough, she's served as president of Loyola's Nursing Student Council for four straight years.

Here, she talks about her overseas immersion trip, what she'll be doing after graduation, and where she loves to go on a warm summer day.

What's your favorite Loyola memory?
It would have to be when I went on the pilgrimage to Lourdes, France, this past summer. It was incredible to see that I could communicate compassion and love to complete strangers without speaking a word of their language. In return, I was able to feel the gratitude and joy they experienced in that moment. It will be an experience I never forget.

Talk a little about a professor or mentor who inspired you.
I have been beyond blessed to meet and develop wonderful relationships with the faculty and staff at Loyola. But I'd have to say that Mary Houston, the previous assistant director of Orientation, is the person here that has inspired me the most. As my supervisor in the Office of First-Year Experience, she consistently encouraged me to challenge myself and step out of my comfort zone. She helped me grow professionally and personally and will always be a mentor and friend.

Tell us about your volunteer/service work and what it means to you.
After I graduate, I'll serve in the NURSE Corps for two years and work somewhere in the United States that has a critical shortage of nurses. This will be my chance to give back to others using the education and values that Loyola has given me. I've learned that service is more than an action—it's the giving of self, and I look forward to giving myself to the patients and communities I encounter.

Any advice you would give students about how to get the most out of their education?
Remember that there are so many opportunities at Loyola, both inside and outside the classroom. By being involved in a variety of activities across campus, I have been able to take the time to explore the person I want to be once I leave Loyola. Being in college affords opportunities that will be hard to come by after graduation, so make the most out of all that Loyola has to offer.

Any spots on campus or in Chicago that you'll miss?
I have been lucky enough to spend every summer on Loyola's campus working for the Orientation program, and summertime in Chicago is unlike anywhere else. The weather, the festivals, the food—I have enjoyed it all. I will definitely miss getting Lickity Split and swimming in Lake Michigan on a warm summer day!

And finally, what do you hope to be doing 10 years from now?
The best part of nursing is that there are so many paths that I can take throughout my career. I hope to pursue my master's degree in the next few years and step into the world of health care administration. More importantly, I hope to be raising a family and taking an active role in the community I am a part of.
The 2015-16 President's Medallion Recipients
School of Nursing

School of Social Work