Margaret Condit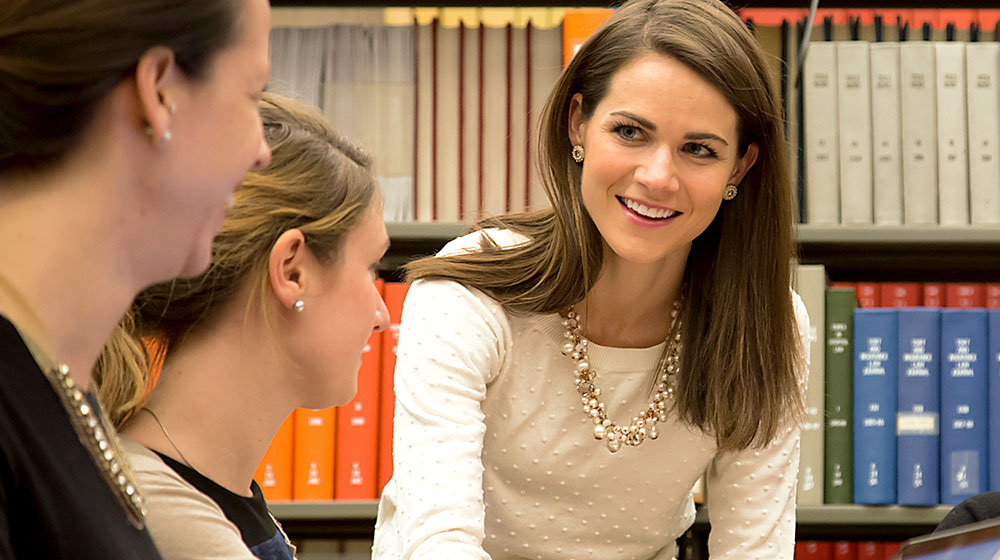 School of Law
Maggie Condit
Maggie Condit blends academics and service like few others.

She earned her bachelor's degree from Notre Dame, a master's degree in education from Loyola and now, as a law student, is currently ranked 24th in her class. Condit, who taught for four years at a Catholic elementary school before entering law school, serves as one of the student articles editors of the Loyola University Chicago Law Journal and also volunteers to help area children and families.

Here, she talks about her love of Loyola, what service work means to her, and how she'll miss "studying" at the city's beaches and downtown parks.

What's your favorite Loyola memory?
Participating in Associate Dean Michael Kaufman's annual Kugel Classic Fun Run and Brunch at his home in the suburbs. Enjoying the beautiful fall weather, eating a delicious brunch, and spending time with the Loyola community is hard to beat. This memory is one of many that shows that Loyola is all about community, friendship, and family.

Talk a little about a professor or mentor who inspired you.
Judge Mary Anne Mason, a Loyola alum who truly lives out the Jesuit virtues, has been a huge inspiration to me. During my externship with Judge Mason, I learned about her brilliance, dedication, and humility. She feeds the hungry at a homeless shelter on a regular basis and takes time to work with her externs to help improve their writing—all while serving in a powerful position on the Illinois Appellate Court.

Tell us about your volunteer/service work and what it means to you.
I had three amazing service experiences during my time at Loyola. I enjoyed volunteering at Equip for Equality because meeting and helping families facing the legal issues we were learning in class made the coursework come alive. Next, advocating for children and families in Loyola's ChildLaw Center was so rewarding and exciting. Finally, it was a blessing to pray with and serve with fellow students and attorneys who live out their Catholic faith through their legal professions through the Catholic Lawyers Guild.
Any advice you would give students about how to get the most out of their education?
Meet with your professors, ask a lot of questions, and participate in class—even if you are not 100 percent sure of the answer. I always got so much more out of class when I was actively engaged and not distracted by other things. Plus, the professors appreciate and notice students who are motivated and interested. Oh, and definitely study abroad.
Any spots on campus or in Chicago that you'll miss?
I have been lucky to spend two years at Loyola's Lake Shore Campus for my master's degree in education and three years at the Water Tower Campus for law school—and both are spectacular. I will definitely miss studying in the parks downtown and at the beach up north (although not too much studying went on in such beautiful and fun places).

And finally, what do you hope to be doing 10 years from now?
I hope that in 10 years, and in every year, I am making a difference, big or small, in someone's life. Additionally, I hope to become an expert in a particular legal field so I can merge my love of teaching with the law by teaching and helping to shape the next generation of lawyers.
The 2015-16 President's Medallion Recipients
School of Nursing

School of Social Work