Rachel Boyle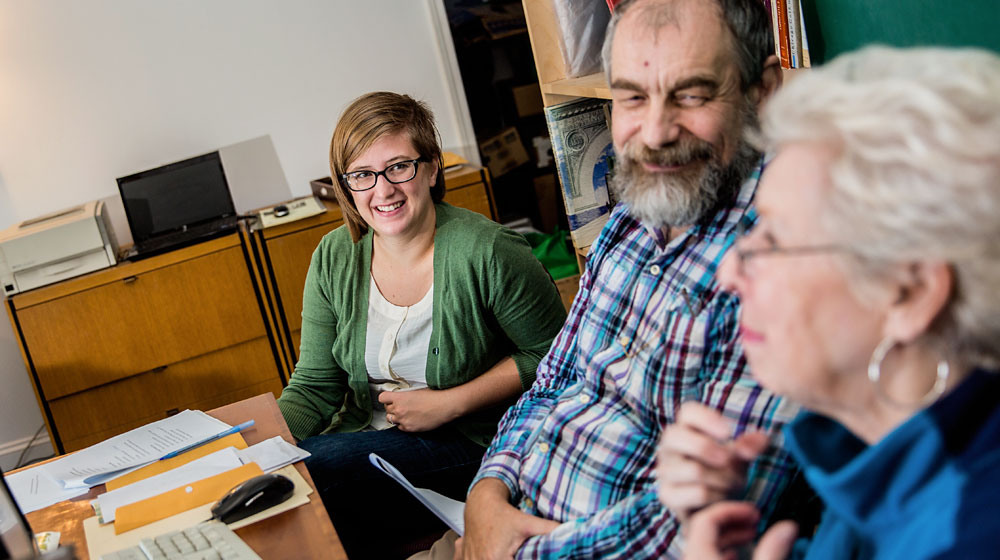 The Graduate School
Rachel Boyle
PhD candidate Rachel Boyle goes out of her way to keep history alive.

She has published several scholarly articles, worked on multiple public history projects, and given presentations at conferences across North America. Boyle also serves as a teaching assistant and is heavily involved in digital media; one of her online projects, which she co-created with a fellow student, is the popular Tumblr blog Public History Ryan Gosling. (Tagline: "Ryan Gosling seduces you with Public History theory.")

Here, she talks about working with community groups, why it's so important to find balance in life, and where she sees herself a decade from now.

What's your favorite Loyola memory?
In my first years as a graduate student, I relished the impassioned intellectual conversations that took place in the classroom (and in the bar afterward). The sense of community among history students, our collective eagerness to learn, and our general discontent with the status quo fostered a remarkable educational environment that was unforgettable.

Talk a little about a professor or mentor who inspired you.
I admire how so many faculty in the history department at Loyola generously share their time, energy, and expertise with their students. Public history professors in particular integrate meaningful projects into coursework that emphasize practical application and community collaboration. The faculty who have reviewed my academic work have consistently provided feedback that has made me a better writer and thinker. I have also learned a tremendous amount about teaching from the professors for whom I have served as a teaching assistant.

Tell us about your volunteer/service work and what it means to you.
Working with the public and collaborating with community organizations in Chicago keeps me grounded and reminds me that history is important as long as it responds to contemporary life. I enjoyed working with the community of Chrysler Village, a historically significant but often overlooked neighborhood on the southwest side of Chicago. What started as a successful nomination to the National Register of Historic Places has evolved into a multifaceted project that includes an oral history project and community day festival.

Any advice you would give students about how to get the most out of their education?
Actively engaging in classroom discussion, community collaborations, and social opportunities all contribute to a rich educational experience. At the same time it is important to manage time effectively so you can follow through on your commitments while also maintaining physical and mental health. I think finding that balance is a constant and lifelong negotiation.

Any spots on campus or in Chicago that you'll miss?
I will miss spending so much of my time on Lake Michigan, whether studying in the Information Commons, going for a run on the Lakefront Trail, or picnicking with friends on the beach.

And finally, what do you hope to be doing 10 years from now?
I would love to teach at a post-secondary institution and/or work in the field of public history. I'm open to any career path in which I can apply historical knowledge in a rigorous and ethical way to address urgent contemporary inequalities and oppression.
The 2015-16 President's Medallion Recipients
School of Nursing

School of Social Work