Samia Khan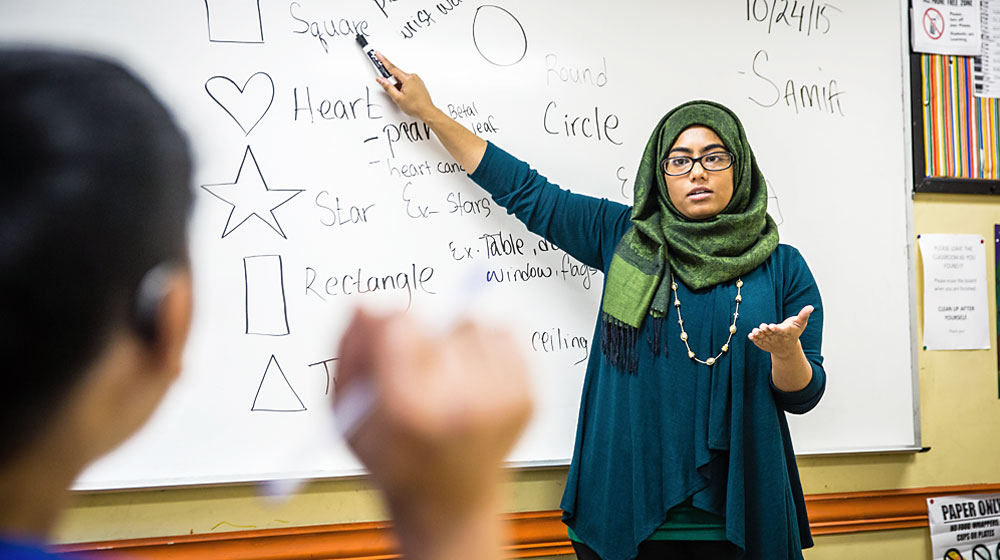 College of Arts & Sciences
Samia Khan
Outstanding student. Tireless volunteer. Aspiring physician. Samia Khan is all three—and then some.

Khan, who is the first in her family to attend college, has been on the Dean's List every semester at Loyola. When she's not hitting the books, she volunteers at several organizations and works as a peer tutor for the University's Achieving College Excellence (ACE) program. She's even helped elementary school students choreograph a talent show dance.

Here, she talks about her love of research, what she'll miss most about Loyola, and why she's committed to helping those in need.

What's your favorite Loyola memory?
Last year, during the undergraduate research symposium, I got the opportunity to present my research and learn about the interesting projects of my peers. During my sophomore year I went to the symposium with my friend for the first time, and I remember thinking to myself, "I wish I was involved in research." And there I was, a year later, doing exactly what I hoped to do a year before.

Talk a little about a professor or mentor who inspired you.
I don't think it's possible for me to pick just one mentor who inspired me the most. I feel extremely blessed to have had the guidance of some of the most incredibly talented and caring professors/mentors you could ask for. They have all inspired me, in one form or another, to pursue my dreams and, no matter what, to expect the best possible outcomes in every situation.

Tell us about your volunteer/service work and what it means to you.
Two summers ago I worked with the Global Brigades medical program in Honduras, where I got the wonderful opportunity to experience a diverse culture, directly interact with patients—and practice my Spanish as well! It increased my knowledge of global health issues and reinforced my passion for medicine, traveling, and service.

Any advice you would give students about how to get the most out of their education?
Take advantage of all the resources Loyola has to offer. We have amazing professors on campus—get to know them and seek their advice. Try to get involved in activities outside of the classroom and challenge yourself. Not only does this allow you to apply what you learn in the classroom, but it also helps you discover your true passion.

Any spots on campus or in Chicago that you'll miss?
I will definitely miss the Sullivan Center. Since my freshman year, it has been my favorite study spot and place to hang out. I tutor for ACE, so you can always find me near the ACE lounge either in a tutoring session, or just grabbing some coffee with friends. And of course, I will miss the lake. Rain or shine, it's always beautiful.

And finally, what do you hope to be doing 10 years from now?
God willing, I hope to be a physician. I love kids, so becoming a pediatrician is a possibility, but I'm keeping an open mind about what I want to specialize in. Most importantly, no matter what I do, I hope to work with underserved populations and make a difference in people's lives.
The 2015-16 President's Medallion Recipients
School of Nursing

School of Social Work