Xavier Armanno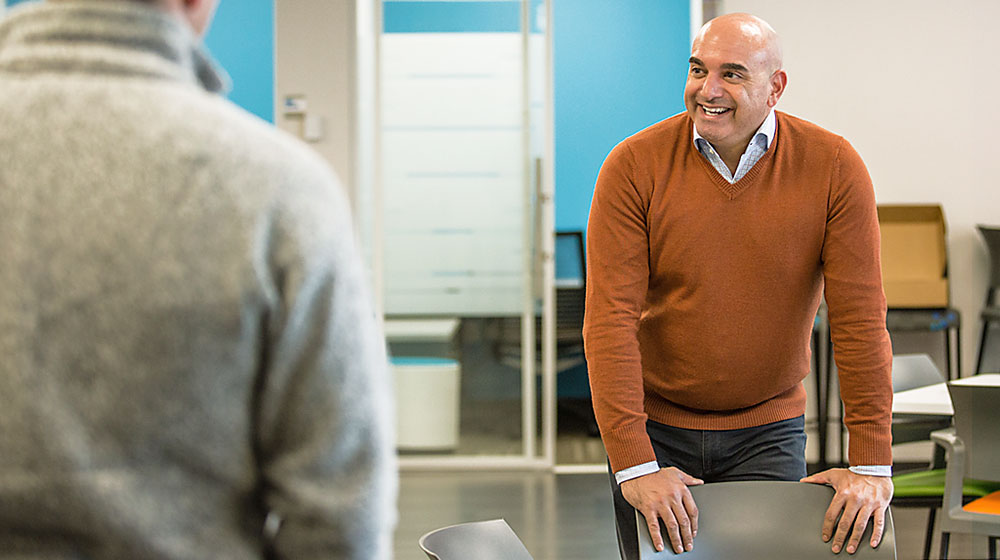 School of Continuing and Professional Studies
Xavier Armanno
Most college students don't get to manage multi-million dollar digital marketing campaigns. But then again, Xavier Armanno isn't like most college students.

Armanno, who first attended college in the 1990s and now works full time at a digital media company, came to Loyola in 2014 to finish his bachelor's degree. He currently boasts a perfect 4.0 GPA and has won numerous scholarships for his academic efforts. To top it off, he regularly volunteers at several organizations around Chicago.

Here, he talks about getting his student ID, how he tries to always help those in need, and why he'd love to have only one kidney a decade from now.

What's your favorite Loyola memory?
As strange as this may sound, the day that I got my Loyola student ID is one of my favorite memories. I remember smiling so big for the picture, and being so proud that I posted a photo of it to my Instagram account right afterward.

Talk a little about a professor or mentor who inspired you.
It's so difficult to choose one, so I won't. Without exception—from Dean Walter Pearson to Amy Jordan and every other instructor, student, and staff member at Loyola—each one provided me with the inspiration to improve myself, and most importantly, the desire to pay that inspiration forward to those around me.

Tell us about your volunteer/service work and what it means to you.
I do a variety of service work, and each opportunity provides a new way to give back to my adopted city. Whether it's registering bone marrow donors, providing pro bono professional services for social change organizations, or donating to animal shelters, my only goal is to leave the world a more joyous place than I found it. To do so would be my most gratifying accomplishment.

Any advice you would give students about how to get the most out of their education?
Make every effort to engage with your fellow students and instructors. Your fellow students are such amazing people with incredible backstories of their own, but we are all on the same journey toward graduation. Additionally, the instructors have a heartfelt passion to help each of us succeed. Each will challenge you to transcend your limits, while supporting you throughout your journey.

Any spots on campus or in Chicago that you'll miss?
Hopefully, I won't be missing any spots in the city or on campus because I'd like to continue my education at Loyola. But if my journey does take me down a different path, I'd have to say that I'll miss the Corboy Law Center the most. It's where I've spent the majority of my time at Loyola.

And finally, what do you hope to be doing 10 years from now?
A decade from now, I'd consider myself very fortunate to have one less kidney than I have today. My brother needs a kidney donation, and I'd love to be his donor—and be celebrating another birthday with him.
The 2015-16 President's Medallion Recipients
School of Nursing

School of Social Work