Water Tower Campus (WTC)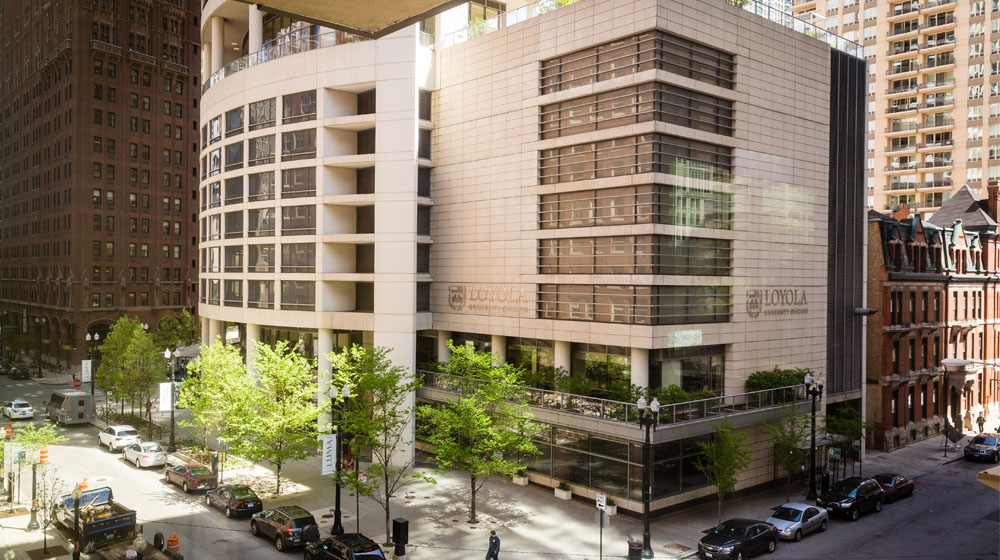 Loyola University's Water Tower Campus, Loyola's downtown campus since 1946, sits along Pearson Street, just off North Michigan Avenue. Water Tower Campus hosts many of Loyola's schools and programs and attractions, such as:
Quinlan School of Business
School of Education
Corboy Law Center
School of Continuing and Professional Studies
School of Social Work
School of Communication
Institute of Pastoral Studies
Select Programs in the College of Arts and Sciences
Loyola University Museum of Art (LUMA)
Lewis Towers, which is home to the Office of the President and other university administrative offices
Water Tower Campus also provides housing for students who crave the downtown atmosphere with Baumhart Residence Hall and Terry Student Center. This downtown location offers invaluable access to internships, careers and networking opportunities with locally and nationally recognized companies.
Recent Development History:
2010 School of Communication opens Convergence Studio on southeast corner of Rush and Pearson