About Us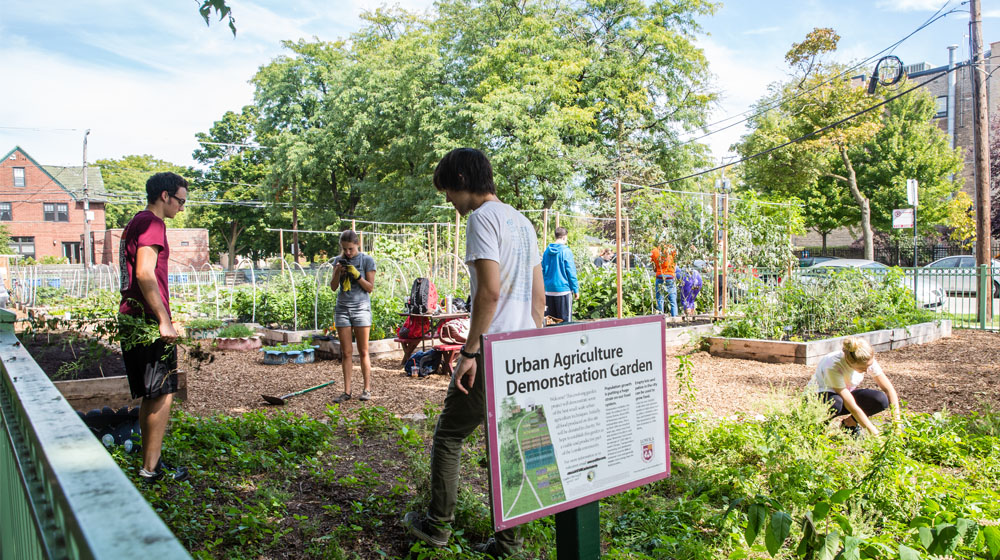 Mission
The mission of Community Relations is to strengthen Loyola University Chicago's relationships with the City of Chicago and the neighborhoods of the Lake Shore, Water Tower, Medical Center, and Retreat and Ecology Center campuses. We strive to strengthen our connection to key cultural, educational, social, economic, religious and civic institutions as well as support student internships, service opportunities, research and other collaborations through targeted outreach initiatives and joint projects involving faculty, staff and students.
Vision
The Loyola University campus-communities are integrated urban neighborhoods where intellectually interested people with varied work/life styles engage in eclectic, vibrant, and culturally enriching experiences.
Action
The Department of Community Relations serves as Loyola's connection between the University and the surrounding neighborhoods of Loyola's campuses. Community Relations supports and encourages the vitality and sustainability of our neighborhoods by building relationships with the City of Chicago, local schools, community policing, block clubs, chambers of commerce, neighborhood organizations and nonprofits. Community Relations facilitates inclusive processes that foster multi-dimensional communication with neighborhood residents and local elected officials in all areas of campus planning and development. Community Relations provides opportunities for students, parents, faculty, and staff to become part of the community where they study, live and work through tours, collaborative programs, special events, and volunteer opportunities.
---
Community Relations aims to integrate and engage the Loyola community into our surrounding neighborhoods.
Our goal is to foster an environment of cohesion, where Loyola University is not distinguished as an entity independent of the neighborhood, but instead is a component of our thriving community.
By sponsoring the growth of local business, serving as representatives for local chambers and community boards, promoting sustainability for our environment, publicly creating and communicating plans for the development of our community, and helping our neighborhoods foster an environment of safety and security, our department ultimately seeks to engage Loyola in our local community.