archive
Update on the Improved Pearson Streetscape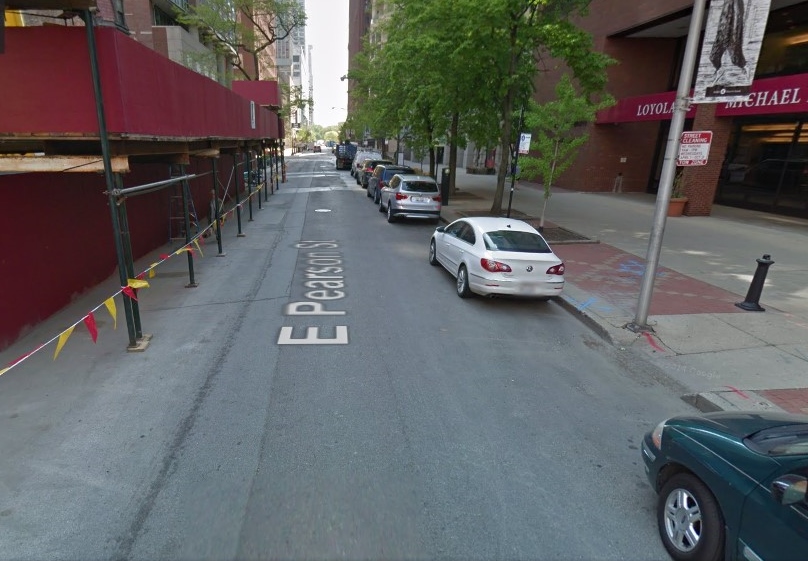 This past spring, Pearson Street between State and Little Michigan Avenue began improvements as the City renovated the streets with infrastructure upgrades and streetscape elements. These enhancements were part of a comprehensive streetscaping project designed by the City of Chicago Department of Transportation in close cooperation with community representatives and Alderman Brendan Reilly. Here is an update on this project:
Improvements:
The improvements so far have consisted of numerous infrastructure and aesthetic elements, included decorative lighting, stamped crosswalks, and new ADA sidewalk ramps:
$1MM came from the Clare to help fund this project.
Loyola coordinated on the new streetlights and crosswalk design.
New curbs, gutters and ADA ramps.
"Bump Out" at the corner of Pearson & State in order to make it safer for pedestrians to cross.
Decorative trash cans and planters are coming soon!
Traffic Impacts:
Throughout construction, Pearson Street will remain open to motorists and pedestrians and access to businesses and residences will be maintained. In order to provide a safe construction zone, traffic will be reduced to one lane, and parking will not be allowed in the area of active construction. In addition, there will be periodic parking restrictions on some side streets.
The CTA routes will not be affected. For more information, please call the CTA hotline at: (all Chicagoland area codes) 836.7000.
The Project is scheduled for substantial completion in late fall 2015. Click here to view the full Pearson Streetscape schedule and Pearson Streetscape Flyer from the Chicago Department of transportation.
For additional information, please call the Department of Transportation at 312.744.5900, e-mail cdotnews@cityofchicago.org or visit www.cityofchicago.org/transportation.