archive
The White Space, a talk by Dr. Elijah Anderson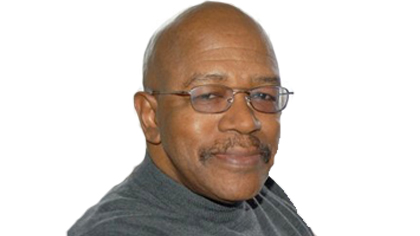 Loyola University-Chicago presents:
"The White Space"
A Talk by Dr. Elijah Anderson
Yale University—Department of Sociology
Since the end of the Civil Rights Movement, large numbers of black people have made their way into settings previously occupied only by whites, though their reception has been mixed. Overwhelmingly white neighborhoods, schools, workplaces, restaurants, and other public spaces remain. Blacks perceive such settings as "the white space," which they often consider to be informally "off limits" for people like them. Meanwhile, despite the growth of an enormous black middle class, many whites assume that the natural black space is that destitute and fearsome locality so commonly featured in the public media, including popular books, music and videos, and the TV news—the iconic ghetto. White people typically avoid black space, but black people are required to navigate the white space as a condition of their existence.
Dr. Elijah Anderson—the William K. Lanman, Jr. Professor of Sociology at Yale University—will discuss his more recent work in urban ethnography, considering how black people navigate white space.
Dr. Anderson has published extensively on the urban environment and is known for his richly detailed, ethnographic accounts of life in disadvantaged communities. His award winning publications include Code of the Street: Decency, Violence, and the Moral Life of the Inner City (1999) Streetwise: Race, Class, and Change in an Urban Community (1990), A Place on the Corner (1978; 2nd ed., 2003) and most recently, The Cosmopolitan Canopy: Race and Civility in Everyday Life.
When:
April 7, 2015
4:15–6:15 p.m.
Where:
Loyola University Chicago
Information Commons, 4th Floor
Lake Shore Campus
6501 N. Kenmore Avenue
Chicago, IL 60626
This event is free and open to the public. There will be a reception with light refreshments. Contact Dr. Deborah Baskin at dbaskin@luc.edu for more information.
Parking is available on the Lake Shore Campus at the Main Parking Structure (1110 W. Sheridan Road) or Fordham Garage (6455 N. Sheridan Road) and the rate is $7. Please view this link for a map and additional information.
Sponsored by:
Minor in the Psychology of Crime and Justice
Department of Criminal Justice and Criminology
Department of Sociology