Photo Gallery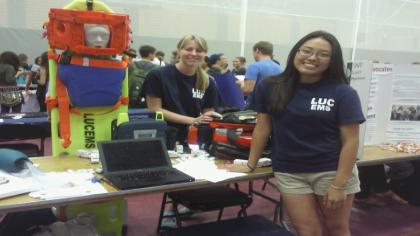 Lisa and Jessica at the Resource Fair (September 2010)
(L to R) Orhay (2011), Benton, Lisa and Ana (2011) at the 2010 CPR Marathon. 179 people certified in 26 hours.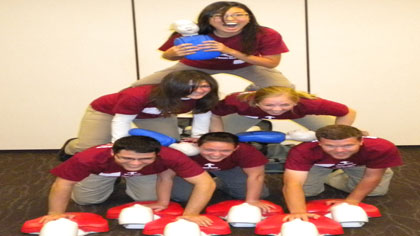 ‌
2009 CPR Marathon, the first. Picture is of LUCEMS members demonstrating what happens when you stay up for 26 hours teaching CPR classes.
(L to R) Bottom: Tom G (2010) Erin L (2010), Tim C. Middle: Orhay M (2011), Angela H (2010), Top: Lisa K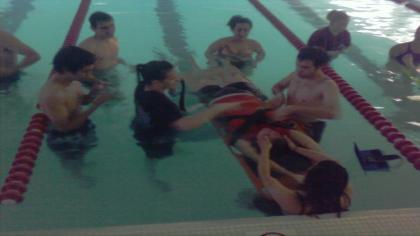 LUCEMS was responsible for the EMT-B Certification class, this picture from August 2009, shows the practical lesson for water emergencies. Pictured in center is Erin L (2010)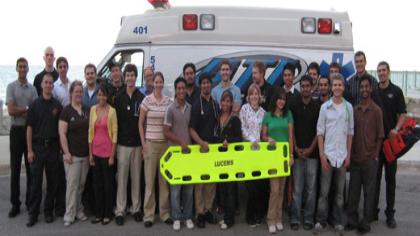 Summer 2008, the first EMT-B class taught by LUCEMS on Ambulance Ops day.