archive
Loyola joins the Institute for Translational Medicine as an affiliate partner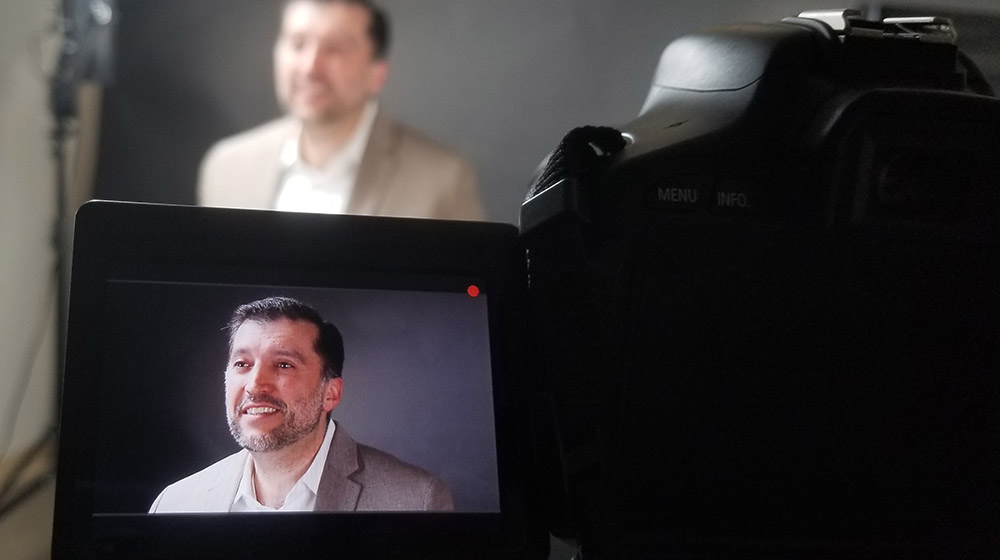 The days of a sole scientist toiling in his lab are long gone. Rapidly evolving technology makes it easier than ever for researchers to connect with others working in the same area of study, and to access the findings and resources of other institutions.
The National Institutes of Health's National Center for Advancing Translational Sciences is supporting networks of research institutes with Clinical and Translational Science Awards (CTSA). The CTSA supports networks that collaborate on the translational research process to expedite results from bench to bedside.
Loyola University Chicago recently joined the Institute for Translational Medicine (ITM), the Chicago CTSA hub made up of six local institutions. The ITM has connected more than 1,800 researchers and Chicago-area organizations, funded and trained scientists, and sought to make clinical trials more accessible to local patients.
Loyola's participation in the ITM and CTSA is being led by Richard Cooper, MD, MPH, chair and professor in the department of public health sciences, and Majid Afshar, MD, MS, assistant professor in public health sciences and pulmonary and critical care medicine.
"It's really providing a lot of resources for people interested in collaborating," said Dr. Cooper. "Now there's a pathway open for that, especially for our younger scientists. There's almost no science done now clinically that's not done through collaboration."
Other participating medical research centers in Chicago include Rush University Medical Center, NorthShore University HealthSystem, Advocate Health Care, and the Illinois Institute of Technology.
ITM's goals moving forward include:
Training scientists and support staff to work in collaborative environments to further clinical and translational research
Provide ITM institutions the resources and facilities necessary to carry out and promote translational research
Create a collaborative environment where local and national organizations and individuals are also participating in research
Get more people involved in clinical research and trials
Use informatics and evolving technology to improve and expedite translational research
Dr. Cooper sees the public health department's ongoing work with the neighboring Maywood community as an easy way to immediately utilize the resources of the ITM.
Loyola is especially looking to contribute in the area of informatics. It already is a participant in the Chicago Area Patient-Centered Outcomes Research Network (CAPriCORN), which uses data and secure networks to improve health care outcomes. Hospitals have access to a lot of valuable health care information, but it can be difficult to analyze it in a larger context or along with another hospital's data. CAPriCORN makes this collaboration a lot easier by connecting institutions with similar batches of data. Loyola's Center for Health Outcomes and Informatics Research (CHOIR) works closely with CAPriCORN and other data networks.
"One of our big strengths is within the informatics cluster," says Dr. Afshar "Here is where we see the Loyola University Health System getting involved because the CTSA aligns well with our priorities and health outcomes and informatics research, all under the context of wanting to help disparities."
Dr. Afshar currently has a project through CHOIR titled "Advanced clinical classifier for early detection of acute respiratory distress syndrome (ARDS) in critical care units." It aims to create, validate and implement a clinical classifier for early detection of ARDS in critical care populations, which would help better tailor treatments and create better patient outcomes.
"Everyone involved has made commitments to advance the medicine we do everyday and have that inform our decisions for tomorrow," says Dr. Afshar. "The CTSA helps motivate us to push our standards and our capabilities in research."
Find and apply for funding within the ITM here.
About the Institute for Translational Medicine (ITM)
The Institute for Translational Medicine (ITM) helps you live your best life by making research breakthroughs happen and getting those discoveries into the real world to improve your health as soon as possible.
The ITM is a partnership between the University of Chicago and Rush in collaboration with Advocate Health Care, the Illinois Institute of Technology, Loyola University Chicago, and NorthShore University HealthSystem that's fueled by about $35 million in grants from the National Center for Advancing Translational Sciences at the National Institutes of Health through its Clinical and Translational Science Awards (CTSA) Program.
We're part of a network of more than 55 CTSA Program-supported hubs across the country working to slash the time it takes to develop and share new treatments and health approaches. We work with you and for you to make participating in health research easy, so that together we improve health care for all.
Join the movement and learn more about how we help researchers, physicians, community members, industry, government organizations, and others. Visit us at chicagoitm.org and connect with us on Facebook, Twitter, Instagram, YouTube, and LinkedIn @ChicagoITM.
This project is supported by the National Center for Advancing Translational Sciences (NCATS) of the National Institutes of Health (NIH) through Grant Numbers UL1TR002389, KL2TR002387, and TL1TR00238 that fund the Institute for Translational Medicine (ITM). The content is solely the responsibility of the authors and does not necessarily represent the official views of the NIH