About the Hub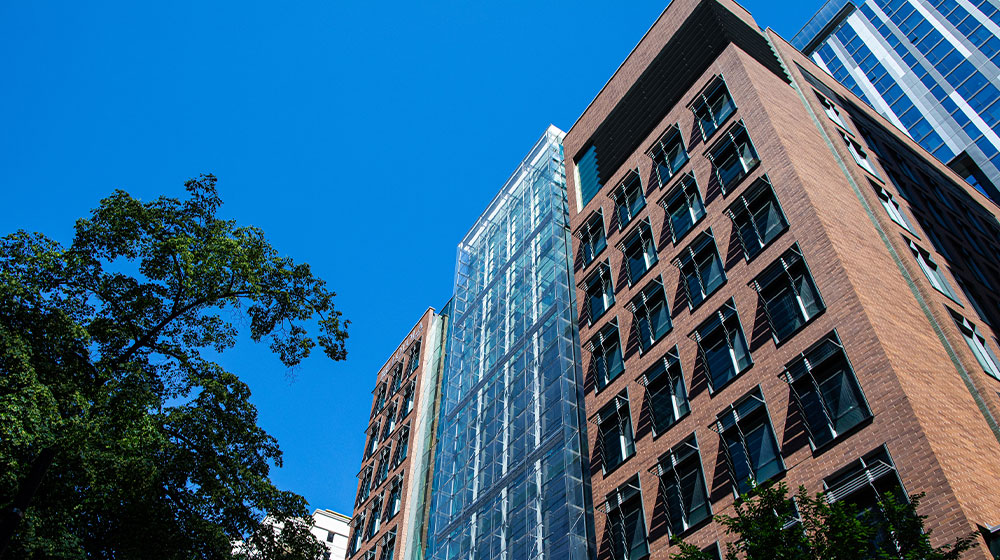 Mission
We help you harness the insights of Loyola University Chicago—from the Quinlan School of Business to the global network of Jesuit colleges and universities—and develop strong connections in your industry or sector.
The Loyola Business Leadership Hub is proud to be housed in Loyola's Quinlan School of Business, which offers nationally recognized undergraduate, graduate, and professional education.
Strategic Plan 2022-2025
The Hub has produced a dynamic plan setting forward a bold, yet achievable, road map to guide current and future activities. See the plan.
Annual Report FY21-22
The Hub's annual report shows a genuine collaboration with our faculty, students, and membership at large in delivering specialized research, academic, and executive education programs providing integrated solutions to accelerate impact and success for organizations. Read the report.
Location
The Loyola Business Leadership Hub is located on Loyola University Chicago's Water Tower Campus, just steps from Chicago's Magnificent Mile.
Quinlan School of Business
Schreiber Center
16 E. Pearson St.
Chicago, IL 60611
Directions and parking
Contact us
312.915.6445
leadershiphub@luc.edu
Staff list
Executive and Professional Education Center
Supply Chain and Sustainability Center
Name
Title
Office #
Phone/E-mail
Michael Hewitt
Professor; Faculty Director, Supply Chain and Sustainability Center
Schreiber 419
312.915.7394
mhewitt3@luc.edu
Risk Management and Insurance Center
Name
Title
Office #
Phone/E-mail
Norman Massel
Assistant Professor; Faculty Director, Risk Management and Insurance Center
Schreiber 502
312.915.7073
nmassel@luc.edu