Sponsorship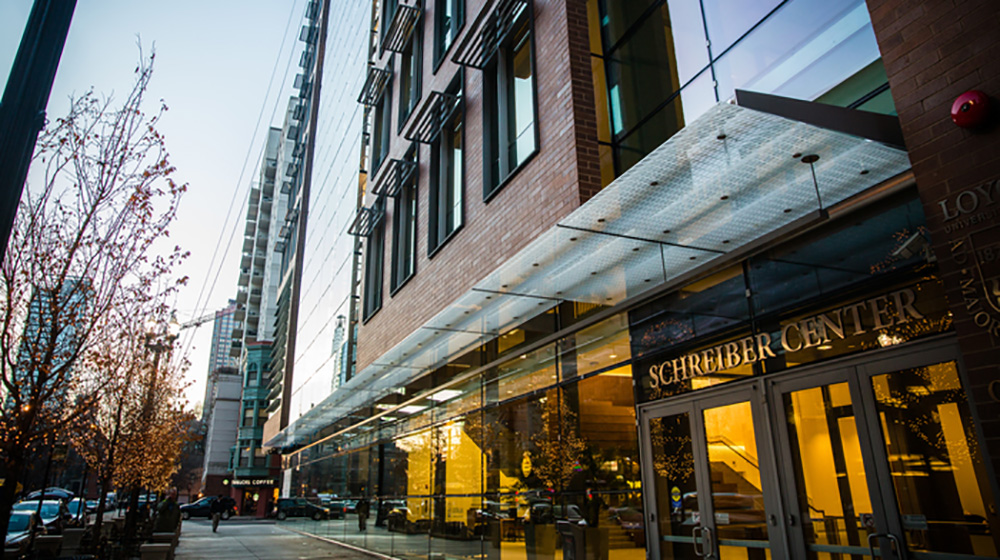 Set your organization apart by becoming a sponsor of the Loyola Business Leadership Hub. The hub and its centers are dynamic thought leaders in social enterprise and responsibility, supply chain, family business, professional development, student-run businesses, artificial intelligence, risk management and insurance, and more.
Sponsorship will increase your visibility and reputation with current and potential employees and clients. It will also affiliate you with the hub's unique commitment to responsible leadership—to doing well in business and doing good for stakeholders, communities, and the earth.
Sponsorships are tailored to fit each organization's specific needs and can include event hosting and advertising, naming opportunities, placements in Loyola University Chicago communications, access to Loyola students, employee discounts, and executive and professional education classes, just to name a few.
Why support the hub?
We engage the people and organizations you want to reach, and have a mission that compliments yours.
Contact us
Start the conversation by contacting us at leadershiphub@luc.edu or 312.915.6445.