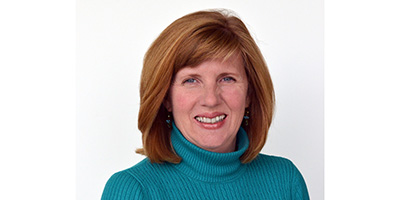 Patricia Friend, PhD, APRN-CNS, AOCNS, AGN-BC
Title/s: Associate Professor;
Director of Clinical Nurse Specialist Track
Specialty Area: Oncology, genomics, advanced practice nursing
Office #: Health Sciences Campus, Room 125-4535
Phone: 708.216.9553
Email:
CV Link: 2021 Patricia Friend CV
About
Dr. Friend has advanced certification in oncology nursing, is board-certified in advanced genetics nursing, and is licensed as an APRN-CNS (Clinical Nurse Specialist). Her areas of expertise are in oncology and genomics, educational preparation of advanced practice nurses, online education, and interprofessional education and practice. Her doctoral dissertation work was supported by the American Cancer Society (doctoral scholarship) and a pre-doctoral fellowship (F31) from the National Cancer Institute. Her doctoral research, examining the interactions between stress and immune responses in women undergoing diagnostic breast biopsy, was funded by the National Cancer Institute, the Oncology Nursing Foundation, and the Chicago Chapter of the Oncology Nursing Society. She has experience with educational training grants as well, and currently leads a team of faculty supported by the NCI-sponsored Interprofessional Education Exchange (iPEX) Project, that is developing interprofessional education in palliative care.
Research Interests
Dr. Friend's main area of clinical scholarship and research interest is in the area of genetics/genomics. The implications of genomic discoveries for individuals and families will continue to expand rapidly. Health care providers and scientists/practitioners in all relevant fields will need to become proficient and expert not only in the scientific knowledge base in order to translate and apply genomic discoveries to improve health, but also in the skill of communicating and discussing genetic/genomic results as well as the impact of such result on families and familial relationships. She serves on the Genomics Advisory Board for the Oncology Nursing Society and on the Association of Community Cancer Centers (ACCC) Advisory Committee for cancer biomarker testing. She is interested in improving genomic literacy of health care educators, students and clinicians. She has taught a Cancer Genomics course for graduate nursing students for many years.
Selected Publications