Voter Information
Welcome to Loyola Votes!
We believe civic engagement is a fundamental part of a Jesuit education. We have curated these resources to help you become civically engaged in your own unique way.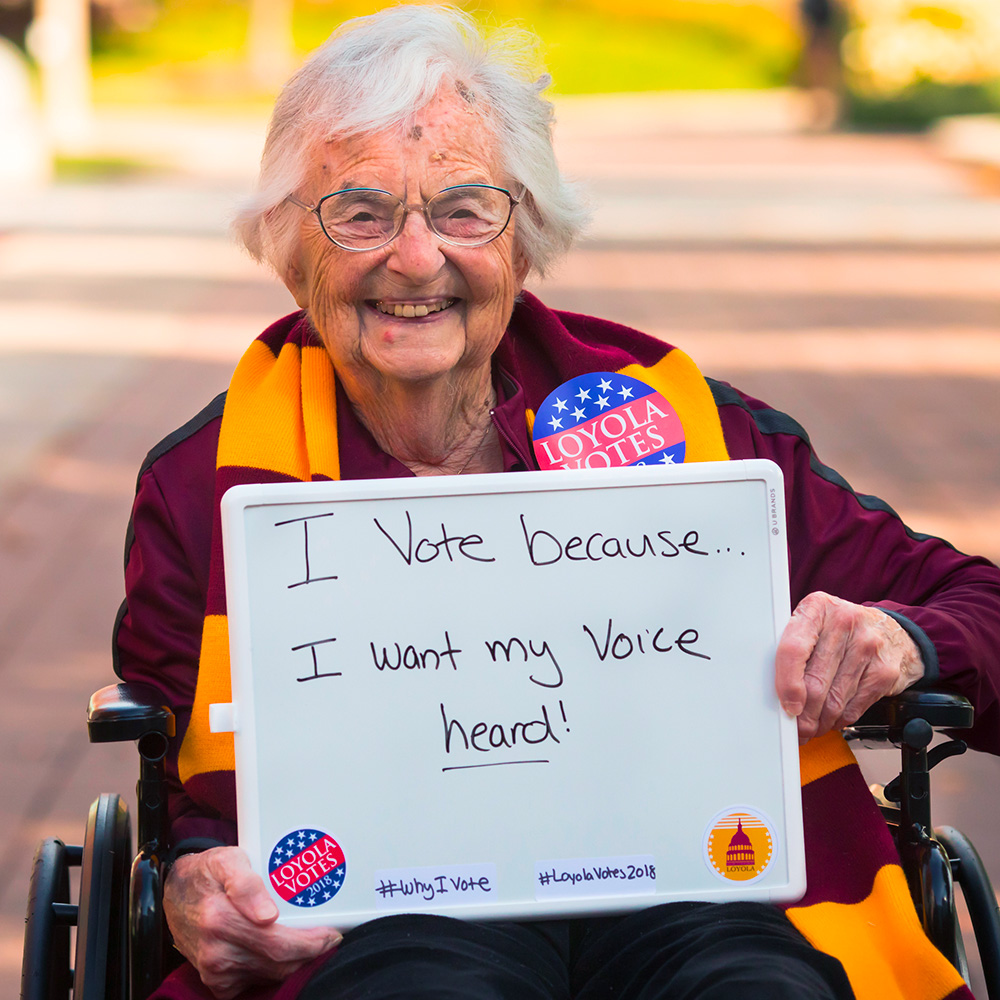 About Loyola Votes
Loyola Votes is a non-partisan, university-wide campaign effort under the Loyola University Public Engagement (LUPE) Working Group at Loyola University Chicago.
#1
Highest Voter Registration and Voter Turnout rate of a 4-year institution in Illinois in 2020
100%
of student athletes registered
2-time
recipient of the All In Challenge's Gold Seal.
8.9%
higher voting rates than other institutions in 2020.
85%
of students registered in 2020.