Voter Information
Welcome to Loyola Votes!
We believe civic engagement is a fundamental part of a Jesuit education. We have curated these resources to help you become civically engaged in your own unique way.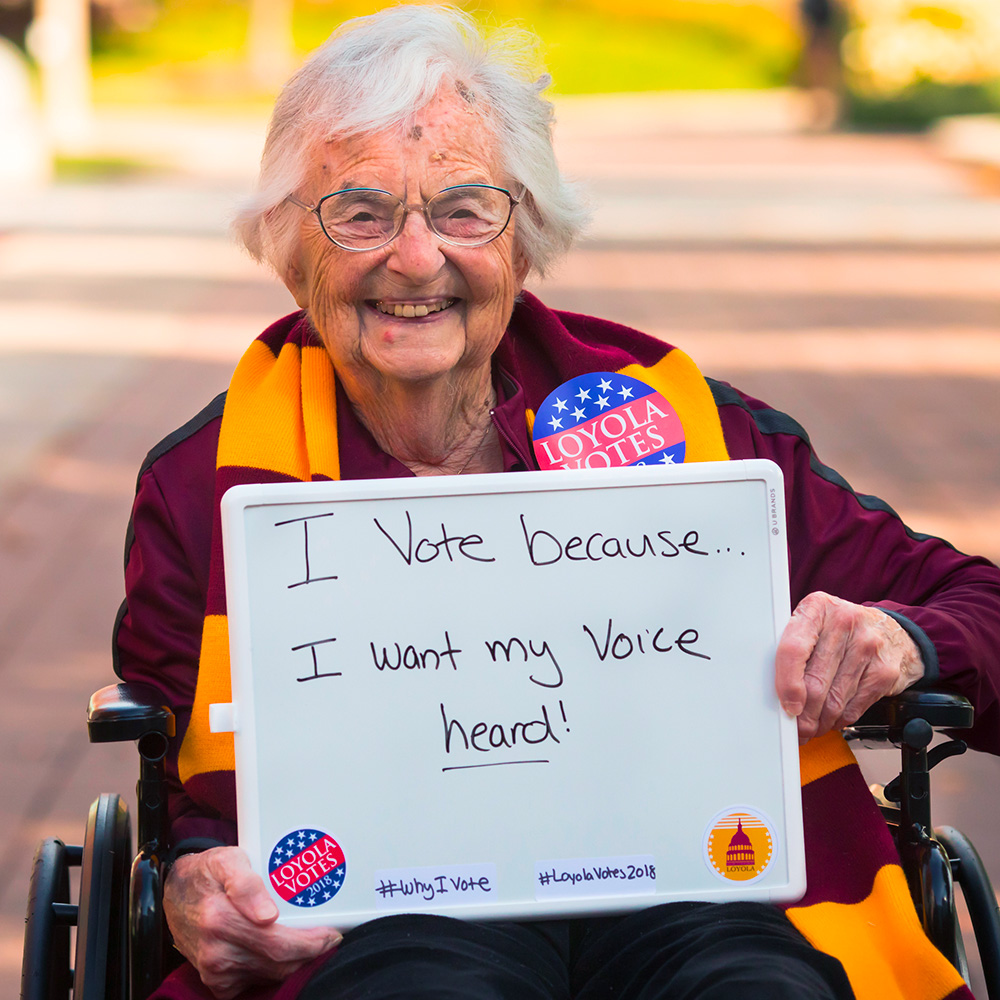 2024 Presidential Election
Vote in the 2024 Presidential Election! For more information on how to register and make a plan to vote go here.
#1
Highest Voter Registration and Voter Turnout rate of a 4-year institution in Illinois in 2020
100%
of student athletes registered
2-time
recipient of the All In Challenge's Gold Seal.
8.9%
higher voting rates than other institutions in 2020.
85%
of students registered in 2020.