Faculty Recognition
The College of Arts and Sciences houses a robust faculty with expertise across all of the college's academic departments and interdisciplinary programs. Whether it is innovative teaching in the classroom, groundbreaking research, or exemplary work in the Chicagoland community, we strive to recognize our college faculty for their professional and personal accomplishments.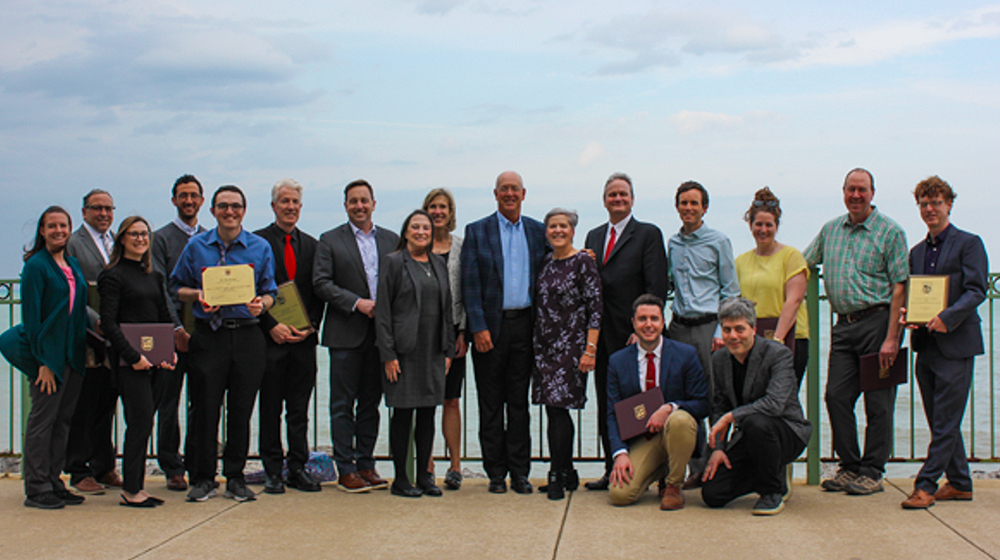 The Edwin T. and Vivijeanne F. Sujack Award for Teaching Excellence
The Sujack Teaching Awards were established in 1994 by Edwin T. and Vivijeanne F. Sujack in order to take special notice each year of two outstanding teachers in the College of Arts and Sciences. These awards recognize the superb teaching of undergraduate students. Since 1994, sixty members from sixteen academic disciplines have received a Sujack Award. In addition, each faculty member's home department receives a cash award to be used in support of activities that will enhance teaching at the department level. Recipients of the Award have in common a dynamic presence in the classroom, a willingness to try new ways of teaching and a devotion to students that goes beyond the ordinary classroom experience. These faculty members embody the Jesuit ideal of higher education in their dedication to high standards, to critical thinking, and to the principle that knowledge must be put to the benefit of humanity.
Sujack Awards 2023 Recipients
Faculty Research Excellence Award
David Doherty, Professor, Political Science
Yoel Stuart, Assistant Professor, Biology
Master Researchers
Olegs Andrejevs, Instructor, Theology
Jennifer Forestal, Assistant Professor, Political Science
David Olson, Professor, Criminal Justice & Criminology
Catherine DeCarlo Santiago, Associate Professor, Psychology
Master Teachers
Daniel Cavanaugh, Associate Professor, Biology
Alec Krueger, Lecturer, Mathematics & Statistics
Michael Schumacher, Lecturer, Political Science
Jennifer Zitzner, Senior Lecturer, Biology
Teaching Excellence Award
Timothy Gilfoyle, Professor, History
Joseph Milanovich, Associate Professor, Biology