PIVOT Arts + DFPA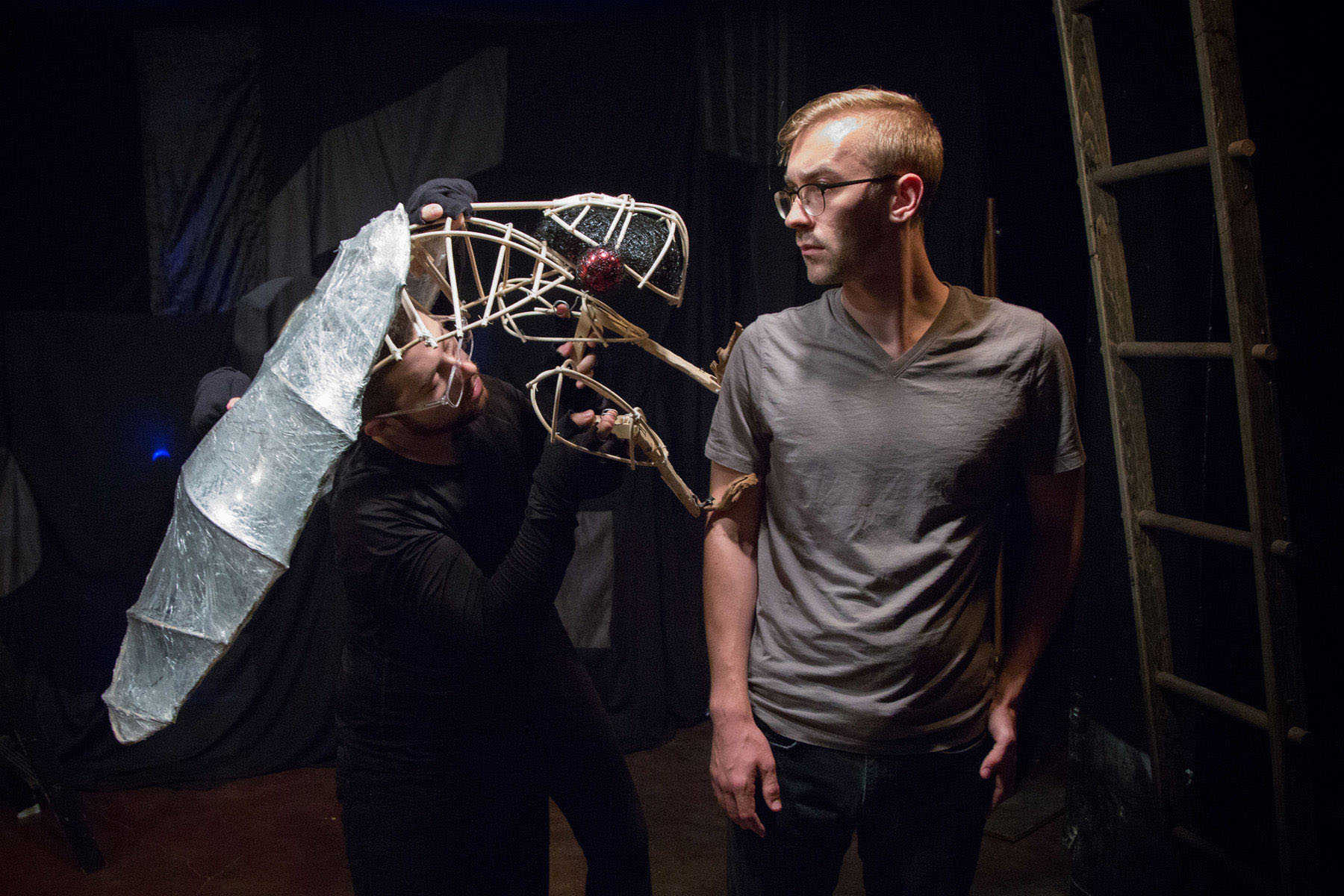 CHICAGO (January 30, 2017) – Pivot Arts and Loyola University's Department of Fine and Performing Arts (DFPA) are pleased to announce the fifth year of their performing arts incubator program for professional artists that includes mentorships for Loyola undergraduates. The program provides ensembles and artists time and space to develop original work that is innovative, collaborative and often blurs the boundaries between music, dance, theater and other disciplines. Students work alongside professional artists on each project.
The 2017 incubator program begins this February with Rough House Theater, the critically acclaimed Chicago puppet company will develop a new work Cicada Summer, a coming-of-age story and interspecies tragedy that involves a love between a human boy and a girl who is part human part insect. The piece will be brought to life with performers, puppets and a live music soundscape. Director Olivia Lilley of the Runaways will work with a choreographer, actors and dancers on her new play She Loves New York, a dance pop drama about sex, love, the self and New York City. The play uses dance and text to tell the story of two young women whose dreams take a tailspin during the 2008 economic crash. Finally, performance artist Corey Smith directs New Prairie School, a multi-media performance with collaborators interdisciplinary artist Lindsey Barlag-Thornton and percussionist Chris Sies. A hybrid piece of movement, music and text, New Prairie School uses 19th century architecture, pop songs, movement, performance art and theater to examine the culture of Midwest America.
The 2017 incubator program will culminate in a free public showing on Monday, March 27, 2017 at 7 pm at Loyola University's Mundelein Center for the Arts, 1020 W. Sheridan Rd., Room 409. The evening will include a discussion led by Tanya Palmer, Director of New Play Development at the Goodman Theatre and Pivot Arts Associate. For reservations, e-mail info@pivotarts.org. For more information on the incubator visit www.pivotarts.org.
Past incubator program artists have included: Blair Thomas & Co., Juan Villa and Terra Nova Collective; Isaac Gomez of Victory Gardens; Walkabout Theater and others.
Pivot Arts develops new work and presents performances throughout the year culminating in a large-scale, multi-arts festival. Our vision is that of a vibrant community where unique collaborations between artists, businesses and organizations leads to the support and creation of innovative performances.