Polar Palooza 2016 Kicks Off
Polar Palooza to Feature Crafts, Activities, Local Vendors, and Live Music North Sheridan Road Illuminated for the Holidays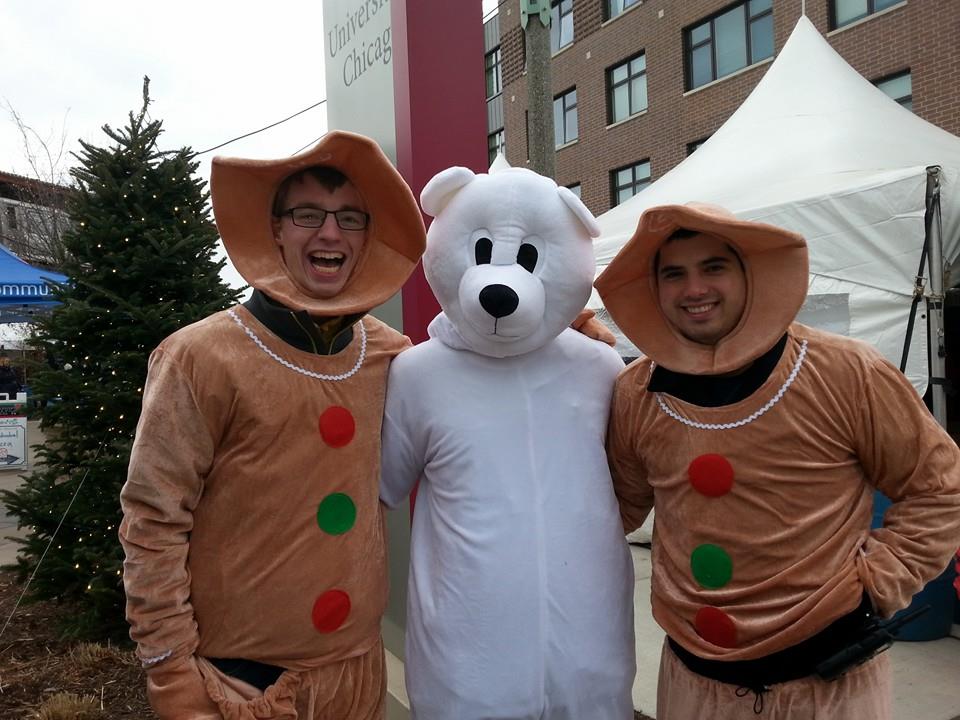 Loyola University Chicago to Co-Host Annual Winter Festival
Polar Palooza Features Merry-Go-Round, Crafts, Local Vendors, and Live Music


To kick off the holiday season, Loyola University Chicago, Rogers Park Business Alliance, Edgewater Chamber of Commerce, and Alderman Joe Moore of the 49th Ward present Polar Palooza, an annual two-day outdoor winter festival for Chicago's north side neighborhoods.
Attendees will enjoy food from local restaurants, live music, synthetic skating, a meet-and-greet with Santa, holiday shopping from local artisans, ice sculpting, family-friendly activities, and—on Sunday—a visit from a live reindeer. New attractions this year include a beer garden, holiday movies at The New 400 Movie Theater, and a merry-go-round.
Admission is $5 per person and $10 per family, which includes access to all featured activities.
Festival goers who attend the Loyola Ramblers men's basketball game against San Diego State on Saturday, December 3 will receive $2 in Polar Cash to spend at the festival. Men's basketball tickets are available here.
In anticipation of the event, Loyola and the Rogers Park Business Alliance is illuminating the CTA Loyola Red Line station and North Sheridan Road with thousands of lights. Installation is underway and uses funds from the Sheridan Road Special Service Area and a voluntary contribution from Loyola to decorate dozens of trees along a half-mile stretch.
Loyola's involvement is part of the Lake Shore Community Partner's "RogersEdge," a business improvement initiative to encourage economic development in the area.
For more information on Polar Palooza, visit LUC.edu/communityrelations.
When:
Saturday, December 3
Noon - 8 p.m.
Sunday, December 4
Noon–6 p.m.
Where:
Loyola University Chicago
Albion Lot
6601 N. Sheridan Road
Chicago, IL 60626