Sheridan Road Retail Updates
Businesses are Booming on Sheridan Road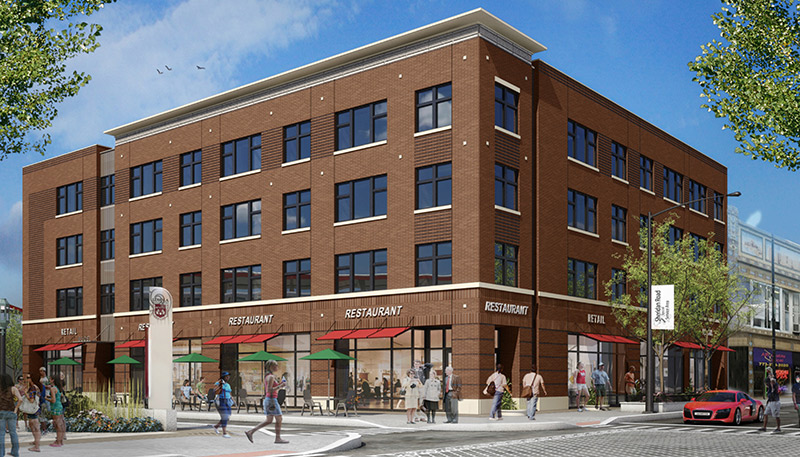 ‌

Lakeside Management, Loyola's non-profit retail property management firm, is announcing new businesses to open on Sheridan Road.
Montserrat at Loyola Station, 6550 N. Sheridan Road, is the newest building to come to the North Sheridan corridor. It opened in summer 2014 and offers 41 market-rate studio and one bedroom apartments currently for lease and four new retailers at the corner of Sheridan Road and West Loyola Avenue.
Pita Pit opened its second location in the Chicagoland area next to Bruno's on Sheridan Road in early 2015. They offer stuffed pitas with meat, veggie and breakfast options made-to-order with fresh ingredients.
BMO Harris Bank opened its "Smart" concept branch south of Pita Pit, after relocating from temporary space further south in the Granada Center. The full service branch boasts a stunning new interior.
NovaCare Rehabilitation opened September 14 2015. NovaCare and offers clinical physical therapy, sports medicine and treat workplace related injuries.
Granada Center, Loyola's largest mixed-use property to the south at 6439 N. Sheridan, is also attracting new retailers.
Clarke's Diner is scheduled to open in Spring2016. Clarke's is a well-established Chicago-based restaurant franchise with two other locations in Chicago and one in Evanston offering 24-hour breakfast, lunch, dinner and late-night options.
Go Grocer, a local, family-owned business, opened in April south of the Loyola bookstore. Paul and Greg Stellatos, owners and Loyola alumni, operate a specialty, health-focused grocery with freshly prepared foods, craft beer and wine selections. With the nearest grocers ½ mile west on Devon and ½ mile south on Broadway, Go Grocer offers added convenience for seekers of fresh, healthy foods.
AT&T Mobile store opened in July and offers mobile phones for purchase, account assistant and other data services.
Felice's Kitchen, formerly Felice's Roman Style Pizza, reopened after a short closure for reconstruction. The new restaurant is modernized with an expanded menu that now offers build-you-own pasta and salad options as well as their well-known pizza in a wood-paneled relaxing atmosphere.
These new retailers will bring an economic boon and much needed to Sheridan Road.
As part of the process of recruiting new retailers, Community Relations and Lakeside Management partnered up for a VOTE campaign. Through social media, local residents can submit ideas for new businesses they would like to see in the neighborhood. To vote, students and neighbors can visit @LUCcommunityrelations on Facebook to place a vote or recommend a business for consideration.
For more information about Loyola's commercial vacancies, please contact Cecilia Rodriguez at crdriguez8@luc.edu.