Visitor Information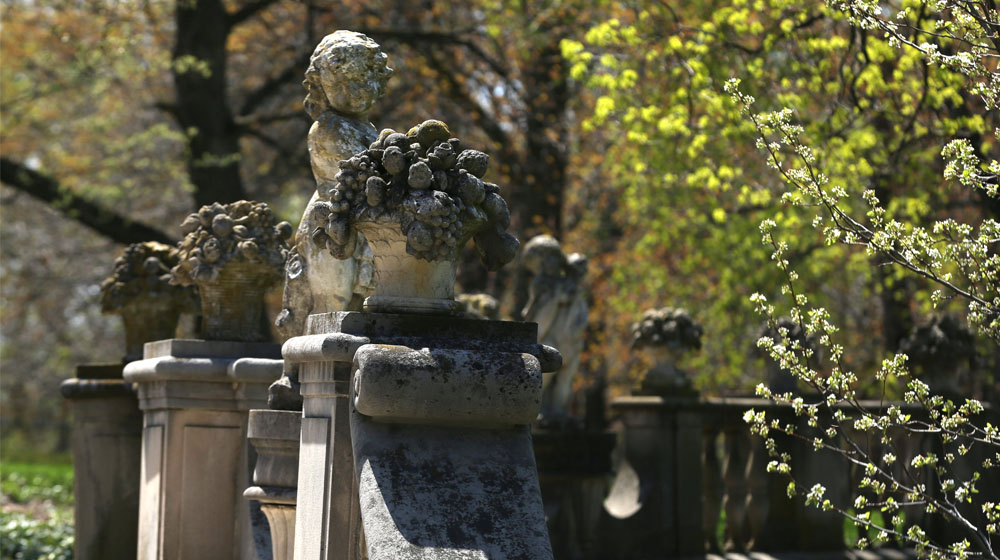 Loyola Lake County
1350 N. Milwaukee Avenue
Vernon Hills, IL 60061
Phone: 847.362.3042
cuneomansion@LUC.edu
Welcome to Loyola Lake County! Located 40 miles north of Chicago in scenic Lake County, Loyola's Cuneo Mansion and Gardens stands as a monument to old-world elegance amid genteel county life. Completed in 1916 for Samuel Insull, the founder of Commonwealth Edison, this rose-colored villa was designed in Italianate style by Benjamin Marshall, with the surrounding gardens envisioned by landscape architect, Jens Jensen.
In 1937, John Cuneo Sr. purchased the mansion, filling it with fine art from around the world and enhancing the architecture with murals, stained glass, and a private chapel. Mr. Cuneo further embellished the gardens with neoclassical statuary and fountains reminiscent of his Italian heritage.
The mansion opened its doors to the public in 1991, with John Cuneo Jr. gifting the entire estate to Loyola University Chicago in 2009. The mansion remains open to the public today for academic programs, corporate meetings, wedding receptions, and special events.