Filming/ Photoshoots
‌Filming at Cuneo
We are excited to once again have the ability to conduct filming at Loyola's Cuneo Mansion and Gardens. With over 60 acres of land, neo-classic statuary, and formal gardens, Cuneo is the perfect backdrop for a film or television shoot. We also offer the option to film in the interior of the mansion in the great hall, dining room, music room, ships room, and pavilion ballroom.

Pricing is based on duration of filming, exterior vs. interior, staffing/ crew, and how much set-up/ tear down time is needed. A certificate of general liability insurance is required for all filming on campus.
Some popular filming conducted at Cuneo Mansion and Gardens include the romantic comedy, "My Best Friend's Wedding", and the TLC reality show, "Four Weddings".
Photo Shoots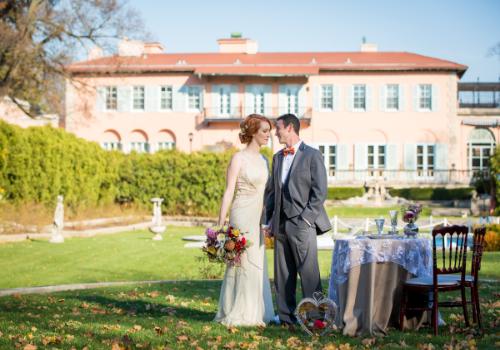 Looking to have your engagement photos or prom pictures taken on the grounds at Cuneo Mansion and Gardens? Cost is $500 for a 2 hour photo session.
For more information and to inquire about availability please contact us at cuneomansion@luc.edu or 847.362.3042.
Please note that all photography sessions must be arranged in advance. No photo sessions will be allowed in the mansion on Free Days.