Barbara Velsor-Friedrich: Teacher, Mentor, and Graduate Faculty of the Year Awardee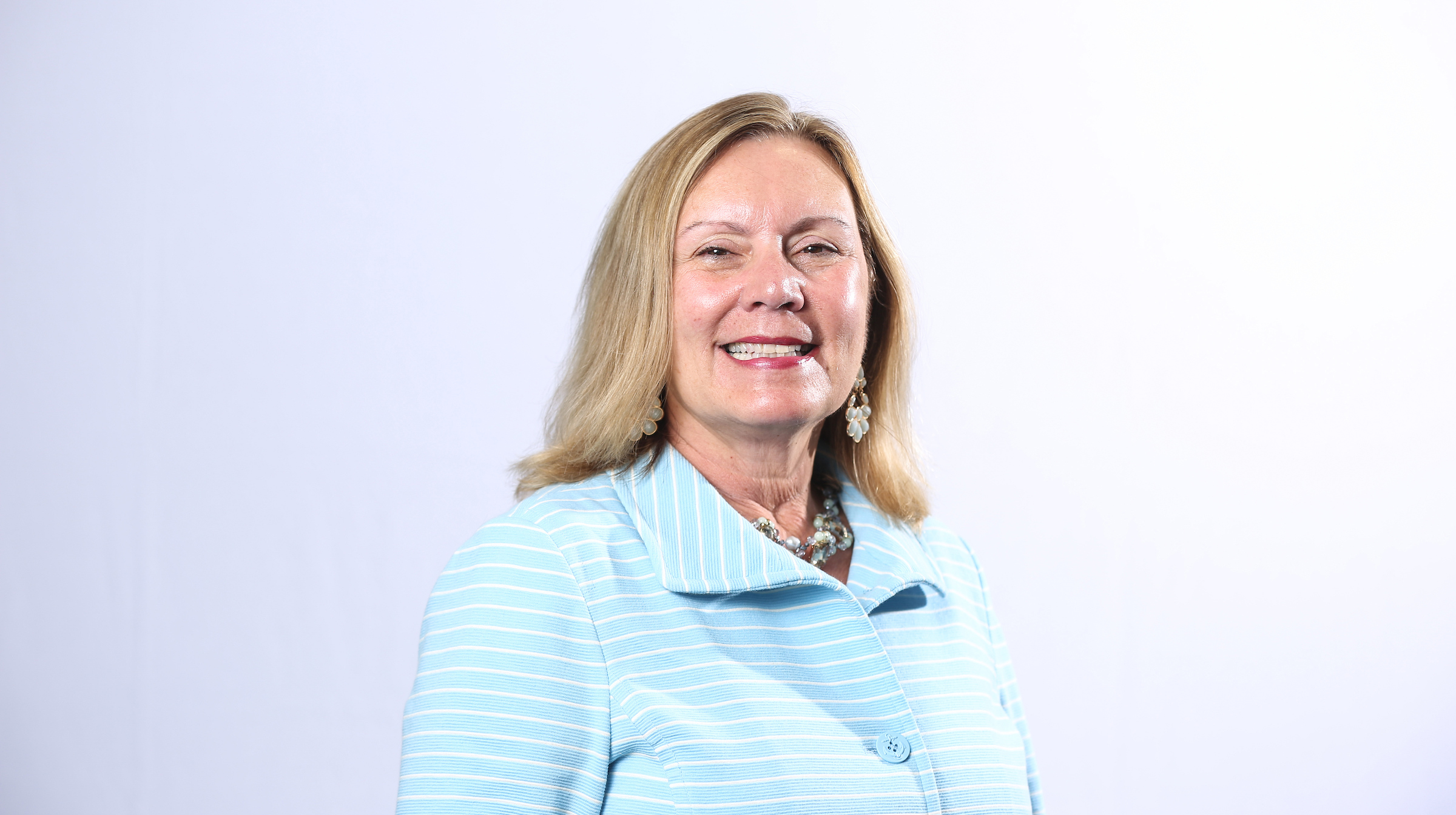 Barbara Velsor-Friedrich's PhD students consistently praise her command of course material, her creativity in teaching, as well as her kind and supportive mentorship. She is passionate about her research and incorporates cure personalis into her daily interactions with students as she looks for ways to continue to improve their experience.
Given those accolades, it's no surprise that the Council of Graduate School Programs honored Velsor-Friedrich with the Graduate Faculty of the Year Award, which she will receive at the 2020 Graduate School Commencement.
Since joining the Marcella Niehoff School of Nursing faculty in 1985, Velsor-Friedrich, PhD, RN, FAAN, professor, PhD in Nursing program director, has taught graduate level courses, including concepts, theory, research, and health policy.
Since 2013, Velsor-Friedrich has directed Loyola's PhD in Nursing program and updated its delivery format from a one-day-a-week to a weekend program.
The Graduate Faculty of the Year award recognizes faculty members who have made a significant commitment to the education of Graduate School students, demonstrated continued research and professional development related to graduate education, provided service to the Graduate School, shown a strong professional commitment to the goals of integrating teaching and research, and has been an articulate spokesperson of the University's mission as it relates to graduate education.
Velsor-Friedrich is known for her work in the area of interventions to improve self-care for children and youth with asthma. Federal and state agencies, including the National Institutes of Health, have funded her research to develop asthma interventions for African American youth, which her team has delivered to students in the Chicago Public School system for over 10 years. Recently, she has begun to examine the transition of asthma self-care for students starting college. Based on a qualitative study of college students with asthma, she and a team of faculty and students from the School of Nursing and the Department of Engineering developed an asthma app for college students. The app, being piloted this semester, contains geographic locations of health care facilities within a five-mile radius of campus, as well as information about asthma.
In addition to teaching and research, Velsor-Friedrich serves on the PhD Council, the Health Sciences Campus Graduate School Council and Curriculum Committee, and the Graduate Program Directors Committee. Over the years, she has contributed to other committees, such as the Faculty Council and the Center for Urban Research, that have further strengthened graduate education.
"Barbara is very deserving of this award for the indelible impact she has made on graduate education and the educational experiences of MNSON graduate students, says Dean Lorna Finnegan.