Resources
‌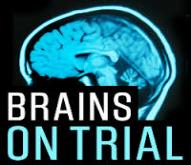 There are several resources to consult when considering advance graduate or professional study. Additionally, the minor in psychology of crime and justice informs several careers for those who hold a B.S. degree. These careers fall into four areas:
Case management and treatment of persons with mental illness within legal or correctional systems
Research in psychology fields that has implications to improve legal statutes and the practice of law. These fields include clinical, social, cognitive, and ‌neuroscience.
Advocating for improving social justice in the criminal justice system
Assisting and treating children or victims in the juvenile justice or criminal justice systems.
In addition, the minor provides information about expert testimony in several areas such as forensic science, neuroscience, clinical assessments, and social psychological research in the law and psychology field.
Professionals in this field provide specialized expertise across the many social systems that clients with mental illness or trauma utilize, including the criminal justice, mental health, substance abuse, and social service systems. The minor also provides critical information for students who desire investigation or legal careers, including risk assessment, expert testimony, intelligence gathering, and forensic science. It also is ideal for those interested in advocacy for disadvantaged communities or in conducting or using psychological research to improve or inform the legal system.