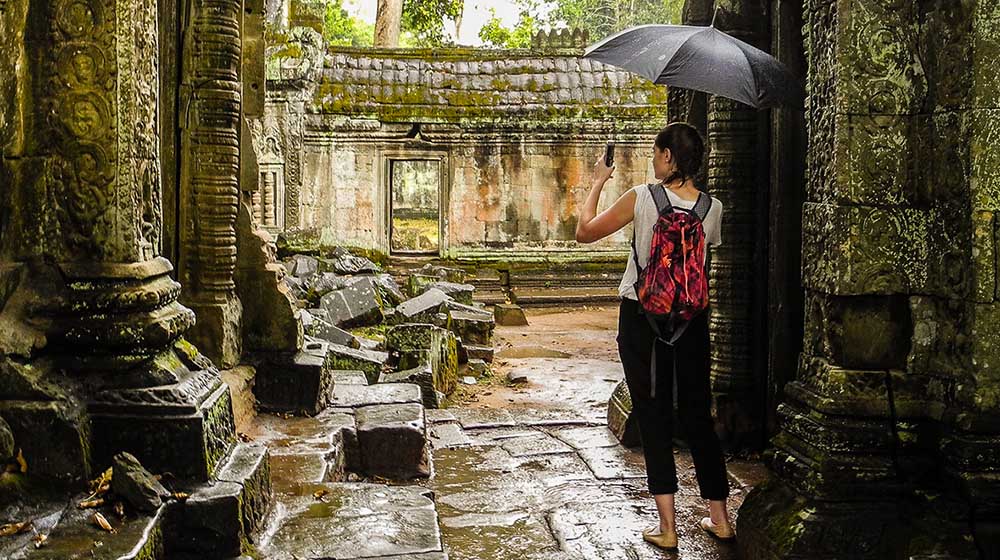 OPEN TO ALL QUINLAN MBA AND MS STUDENTS
Continue to sharpen your global business awareness through an intensive study abroad experience led by Quinlan faculty. Our study abroad courses will help you develop the global, cross-cultural perspective needed for today's leaders. You'll also strengthen your professional and collegial relations with classmates and faculty.
Study abroad courses are open to both part-time and full-time business students for full academic credit. Classes are taught by our top professors and are offered in a variety of disciplines.
Where We Go
Quinlan creates unique global immersions. While classes vary each year, our Comparative Consumer Behavior course in South East Asia has been offered every year for over a decade!
While on study abroad courses, Quinlan students have:
Developed a continuity infrastructure plan for dispersing resources after Hurricane Maria in Puerto Rico
Gained an understanding of how companies help create sustainable farming practices at cocoa, coffee, and agave plantations
Analyzed and presented findings for a global branding case study for an international cosmetic company in Spain
Collaborated with human resource professionals in Spain to create global HR strategies, programs, and policies
They have also visited a tranquil Wat (temple) in bustling Bangkok, explored China's Great Wall, wondered at the ancient temples in Greece, and relaxed at a beautiful vineyard in Chile.
How it Works
Lectures and preparation include class time before and after the excursion. While studying abroad, students often meet with local companies, NGOs, government officials, and sometimes local service agencies. Group tours of national landmarks and local world heritage sites are often included. Ample time is given for personal exploration.
Study abroad courses typically are completed in 10 to 12 days, allowing those that work full time to participate. The courses are mostly held during winter, spring, and summer quarters. Each course is 3 credits and can be used as an elective credit in any degree program.
Costs include (but not limited to):
Course tuition
Course fee (often includes hotel, ground transportation, site visits, some meals)
Airfare and personal expenses / spending money
Learn More
Study abroad options are announced in early fall with information sessions for each program.
Contact Quinlan Graduate Programs at quinlangrad@luc.edu for more information.