archive
Major Minor of The Month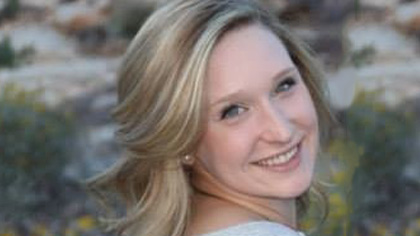 Elena Kurudza

Major & Minor

Major: Molecular Biology Minors: Catholic Studies Interdisciplinary Honors Program

Hometown

Milwaukee, WI
Why did you choose Loyola?: I knew I wanted to attend a Jesuit university. Having parents and grandparents that both attended Marquette University, I felt I had been raised in the Jesuit tradition and I knew that I wanted to be at a university that would enable me to explore this as well as prepare me best for my future goals of medicine. Not the mention, how could you not want to go here after getting a glimpse of the lake?
Involvement at Loyola: During my time at Loyola I have, done Molecular Genetics research, been a volunteer at Lurie Children's Hospital Chicago, taught swim lessons and lifeguarded at the McGaw YMCA in Evanston, gone on a Global Brigade to Ghana, went on a Habitat for Humanity trip to Mobile, Alabama, went on the March for Life with the Loyola Students for Life, participated in Best Buddies and currently am working on putting together an organization, Loyola Students of Science and Faith.
Favorite Loyola memory: There are so many to choose from but I really feel like my favorite memories at Loyola come from the mundane. Whether it be a late night in the library with classmates after about 4 cups of coffee and everyone is a little sleep deprived and a lot over-caffinated or a run to the pier at Pratt Beach that first warm day of spring and letting your feet dangle off the side while you take in the view of the city. Its in the small moments that I have made some of my favorite memories.
Favorite spot on campus: The silent reading room in the library
Favorite Chicago restaurant: Does Lickity Split count?
Professor or mentor who has impacted your life: I think the best mentors are those that expect a lot out of you and firmly believe you can do it. For me, that was Dr. Doering. I first contacted Dr. Doering about a position in his Molecular Genetics lab before my freshman year. I had absolutely no credentials and for some reason, he saw something in me. Four years later, my experience in his lab has been the most formative. I have been challenged in ways I never thought I would and often times you start to doubt yourself and your abilities. However, Dr. Doering has been that unwavering base that won't let you dwell on your doubts, not only in research or schoolwork, but also in the rest of your life. He not only picks you up but he pushes you forward and I am so grateful to have been able to spend four years working with him.
Favorite Catholic Studies class so far and why: This would be a tie between my History of Early Christianity Class and All Things Ignatian and the Jesuit Tradition. Both these classes provided a continuity between our faith and our world and our history that really opened my eyes. I had always been aware of our tradition, both Jesuit and Christianity as a whole, but these classes made me feel like an active part of the whole that is our Catholic Tradition.
How has the Catholic studies minor influenced you?: Often times when I would share with others that I was a Molecular Biology Major and a Catholic Studies Minor they would respond with confusion. They would often ask whether these two aspects of my education conflicted. I would honestly respond confused as well. I never understood these two to be in conflict with each other and didn't understand why so many people thought they had to be. Due to this dialogue that my Major and Minor has created, not only between me and others but also within educational experience as a whole, it has inspired me to do all I can to bridge this gap and open up other's minds to not view these two disciplines as two ends of a spectrum but rather as an intricate web full of communication and influence.
An experience that changed the way you think or live: One day I was on my way home from work at the YMCA on a Saturday morning and I was having a full on pity party for myself in my head. I had an Organic Chemistry exam I needed to study for, I was exhausted from treading water for 6 hours and teaching kids how to swim, not to mention I should really go into the lab and run that PCR I had been putting off. The icing of the cake was the fact that it was a disgusting day, cold, gray, rainy and windy. In the middle of my mantra of woe is me, I became aware of a homeless woman on the el staring out the window just quietly singing, "You Are My Sunshine." I guess she had been singing for awhile but I hadn't been listening. In that moment, I realized how lucky I was to be coming home from a job. How privileged I was to be able to be taking a course in organic chemistry and how freaking cool it was that I got to "play" with DNA in the lab. Here was this woman that I could not even imagine the amount of worries she had in her life, just staring at the rain and finding beauty in that seemingly ugly moment.

It was then that I decided to try to find beauty in those little moments. Even when I stressed and overwhelmed, I could find beauty. I needed to stop praying for the next weekend to come as soon as possible and start embracing all that everyday had to offer, the good along with the bad, the fun with the boring, the stress with the ease. I wish I had figured this out sooner because with this new mentality, even though I had just as much on my plate, I never felt like I couldn't do it.