archive
Major Minor of the Month - February 2014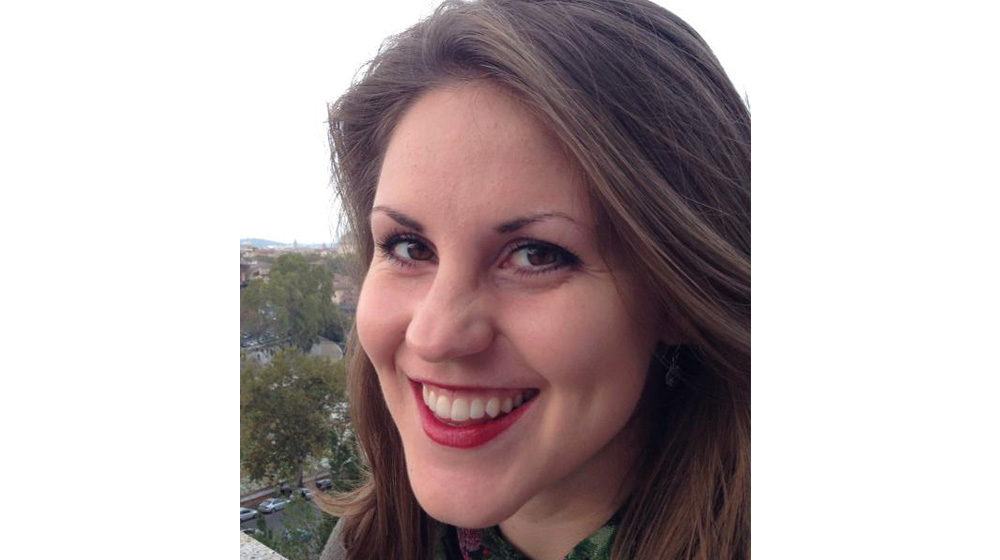 Sonja Alicen Schade

Senior

Major & Minor

Major: Political Science Minors: History, Dance & Catholic Studies

Hometown

Salt Lake City, Utah
Favorite Loyola Memory: I was performing in Gentile Arena with The Dance Company at Christmas on Campus when our music cut out in front of hundreds of students and elementary school kids who were watching our holiday-themed piece. After a few seconds, a Loyola student in the front row started singing "Have Yourself a Merry Little Christmas." Loyolacappella joined the song and we finished dancing to their wonderful singing. It was a Loyola community Christmas miracle!
Favorite spot on campus: Mundelein 7th floor greenhouse
Favorite Chicago restaurant: Flat Top Grill or Elly's Pancake House
Professor or mentor who has impacted your life: I met Lauren Schwer on my first Alternative Break Immersion trip with Campus Ministry freshman year, and I will never be able to thank her enough for what a great example she has provided me. Lauren is the Associate Director of Campus Ministry and runs the retreat programs at LUREC for the university. The way she lives her faith by reaching out to individuals on the outskirts of our community and empowering students and staff to be Kingdom-builders teaches me how to pray through my actions every day. Having a female role model who lives out her vocation as a lay person has helped show me ways to walk with God and find Him in all things.
Favorite Catholic Studies class so far and why: I took THEO 317: Ancient to Medieval Christian Thought with Professor Radde-Gallwitz last year and really enjoyed it in part because he's a captivating instructor. I went to public grade and high school, so it was my first theology class... ever. The class was cross-listed as a graduate course, so there were a handful of Jesuit scholastics in the section whose perspectives I appreciated hearing. The content was fascinating because I had never studied anything like it before.
Favorite Hank Center for the Catholic Intellectual Heritage event attended: I look forward to the Catholic Studies capstone banquet each year because I get to hear how the program has influenced my classmates in their education and in their lives.
Favorite Saint: Saint Lucia is my confirmation saint. I grew up celebrating her December 13th feast day in the Swedish cultural tradition wearing a white robe and red sash with a candle-lit wreath in my hair. Although the legend of the Sicilian virgin bringing supplies to Christians hiding in the catacombs during the persecutions of Emperor Diocletian is widely regarded as myth, I identify with Saint Lucia as a bearer of light and hope to emulate that in my life.
How has the Catholic Studies minor influenced you?: The Catholic Studies minor program has allowed me to see my education and ultimately the world through different lenses. Loyola develops students' understanding of Catholicism as a philosophy and Catholicism as a faith through the Catholic Studies program and Campus Ministry. The minor program has given me a community with whom to grow and learn in both mind and heart.
If you could meet one person, past or present, who would it be?: Papa Francesco!
Where can you imagine yourself in ten years?: I'm graduating a year early to travel with an organization called "Up with People" (upwithpeople.org), so at some point, I would love to contribute to the non-profit on its leadership staff. In ten years I hope to have started a family, be involved in a parish community, speak at least two other languages with conversational proficiency, and work in a position that I believe is enriching society in some small way.
Dream travel destination: Jerusalem
Book, song and/or film that has influenced you: My favorite hymn is probably "You are Mine" composed by David Haas.