archive
Major Minor of The Month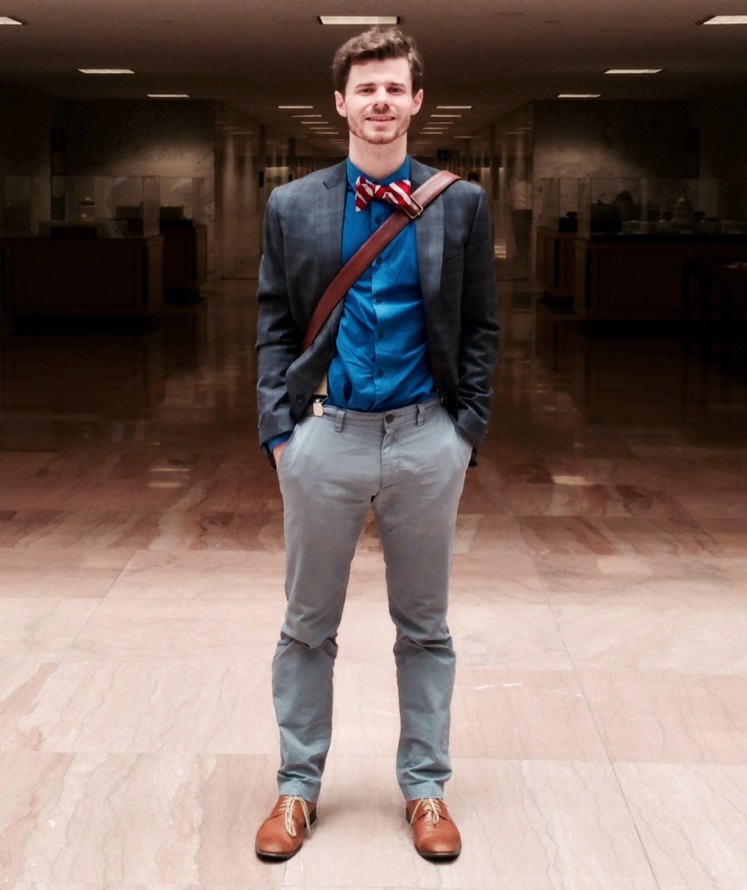 Zachary Davis

Major & Minor

Major: Philosophy, Theology Minor: Catholic Studies

Hometown

Delaware, OH
Why did you choose Loyola? It's tough to pinpoint exactly. Loyola in a lot of ways didn't make the most sense. It was absolutely my first choice. I knew that I wanted to study theology and could only do that at a Catholic school. Despite that, Ohio State was close to home, full of friends I already had, and way cheaper. Whereas I didn't know a soul in Chicago, it was a drastic change from my small town, and a bit more challenging to finance.
Sometimes you've got to go with your gut. I took a leap of faith and have never once regretted it.
Involvement at Loyola: Coming up on my senior year it's hard to believe all the experiences I've been able to contribute to and benefit from. I served on executive boards for the Catholic Students Organization as well as Loyola Students for Life, which is where I invested a lot of my extracurricular time. I also spent two summers as an orientation leader, which is arguably the coolest way to spend your summer if you want to be at Loyola. My junior year I studied abroad at both Loyola's John Felice Rome Center and The Beijing Center for Chinese Studies. Now that I'm back on Lake Shore Campus, I'm working on the Jesuit Provenance Project, which is working to recover the original collection of works that St. Ignatius College was founded upon. I'm also working at the Hank Center for the Catholic Intellectual Heritage.
Favorite Loyola memory: Giving Pope Francis a high five in Rome.
Favorite spot on campus: On the terrace right outside of Palm Court. It has a great view of campus and the lake.
Favorite Chicago restaurant: Hmm…That's a tough one. Big and Little's is currently what I'm craving.
Professor or mentor who has impacted your life: I've had a so many professors that have pulled me along intellectually, often with a high level of resistance on my end. For them I'm forever grateful. Still, one of the biggest influences on my time at Loyola has been from Terri Thomas, Director of Student Services. Ever since I worked as her Peer Advisor in UNIV 101, she's been invested in my Loyola experience, both here and beyond. For always challenging and encouraging me, I can easily say that Terri has significantly impacted my life.
Favorite Catholic Studies class so far and why: I think Fr. Bosco's Theology and Literature course. I never realized how important an aesthetic lens was, until I realized I had a pretty naïve and limited one. The Catholic literary imagination, and the artistic tradition more generally, better reflects the mysteries and dynamics of Christian faith far better than theology or philosophy often can.
How has the Catholic studies minor influenced you? One etymological root of the word 'catholic' means 'on the whole.' I feel like the interdisciplinary nature of the minor has taught me to never stop looking for God. Theology does not end after philosophy. God can be found in history, literature, art, science, nursing, etc. Sometimes we just need to adjust our vision to see God, though.
An experience that changed the way you think or live: Studying abroad. It's one thing to travel to another place, and that changed my perspective in its own important ways. Living in a foreign country for an extended period of time, where I was forced to make it feel like home, shaped my first disposition. Whether I'm encountering people or places, I stopped trying to see how they were like me and tried to appreciate their otherness for what it was.