archive
Major Minor of The Month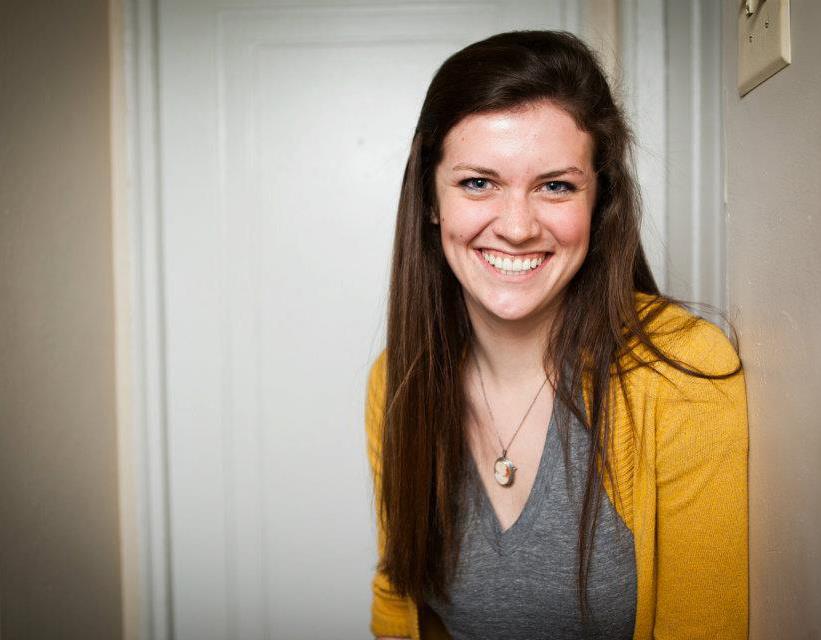 Caley Terry

Majors & Minors

Majors: Theology and English Minors: Catholic Studies and Philosophy

Hometown

Rockford, Michigan
Involvement at Loyola:
I've had the pleasure of being involved in a number of organizations at Loyola. My freshman year, I played mixed doubles for Loyola Club Tennis. For two semesters, I was a volunteer at the Loyola Community Literacy Center, tutoring members of the Rogers Park community in reading and writing. My sophomore year, I led a Bible Study for the Catholic Students Organization and a Christian Life Community for sophomore and freshman women. I've been a team member of Ramble Outdoors since my sophomore year and I work as a manager at the Rock Wall in Halas. Last spring, I studied abroad at Trinity College Dublin. This year, I'm helping Dr. Ahad from the English department trace the influence of the Catholic Imagination in Emily Raboteau's The Professor's Daughter.
Favorite Loyola memory:
My sophomore year, I was Confirmed into the Catholic Church at Madonna Della Strada.
Favorite spot on campus:
The Rock Wall might as well be my second home on campus. It's a place where friendships are made and fears are conquered. We have a great blend of enthusiastic staff and faithful patrons that make our little corner of Halas incredibly welcoming. On top of it all (ba-dum-bum-ch), Halas and Damen look really good from 35 feet in the air.
Favorite Chicago restaurant:
The Chicago Diner is delicious. They specialize in vegetarian and vegan food—I always get the portabella burger and the chocolate vanilla vegan milkshake.
Professor or mentor who has impacted your life:
Keith Maczkiewicz, SJ, and I were good friends when he was on campus. He introduced me to Ignatian spirituality and helped me work out ways to incorporate it into my daily life. By encouraging me pray a daily Examen and ask the Holy Spirit for new vision, Keith quite literally changed my perspective on life.
Favorite Catholic Studies class so far and why:
Mark Bosco, SJ's Theology and Literature class is one of my favorite classes I've taken at Loyola. The novels we read in that class became some of my favorite books—particularly Mariette in Ecstasy by Ron Hansen and The Shrine at Altamira by John L'Heureux. emotion and performance and emotion of theology discussed in this class still holds my imagination captive.
How has the Catholic studies minor influenced you?
Inspiration. The classes that I take in this minor make me want to do more—read more books, meet more people, write more stories, find more of God. This minor illuminates the points where my passions intersect: literature, service, and reason pointed towards communion with
God.
What are three books that you would recommend?
You Shall Know Our Velocity! by Dave Eggers, Midnight's Children by Salaman Rushdie, and Till We Have Faces by C.S. Lewis.
Favorite place in Chicago:
I love the Chicago Cubs and I love Wrigley Field. My parents are both originally from Illinois, so I grew up watching and loving the Cubs rather than the Tigers. I think I went to my first Cubs game before I turned 6, and have gone fairly regularly since then. Some of my best days of my childhood and my college life have been spent within the Friendly Confines of Wrigley Field.,
Favorite intellectual:
"Søren Kierkegaard is an outsider in the history of philosophy. His peculiar authorship comprises a baffling array of different narrative points of view and disciplinary subject matter, including aesthetic novels, works of psychology and Christian dogmatics, satirical prefaces, philosophical "scraps" and "postscripts," literary reviews, edifying discourses, Christian polemics, and retrospective self-interpretations. His arsenal of rhetoric includes irony, satire, parody, humor, polemic and a dialectical method of "indirect communication" - all designed to deepen the reader's subjective passionate engagement with ultimate existential issues. Like his role models Socrates and Christ, Kierkegaard takes how one lives one's life to be the prime criterion of being in the truth. Kierkegaard's closest literary and philosophical models are Plato, J.G. Hamann, G.E. Lessing, and his teacher of philosophy at the University of Copenhagen Poul Martin Møller, although Goethe, the German Romantics, Hegel, Kant and the logic of Adolf Trendelenburg are also important influences. His prime theological influence is Martin Luther, although his reactions to his Danish contemporaries N.F.S. Grundtvig and H.L. Martensen are also crucial. In addition to being dubbed "the father of existentialism," Kierkegaard is best known as a trenchant critic of Hegel and Hegelianism and for his invention or elaboration of a host of philosophical, psychological, literary and theological categories, including: anxiety, despair, melancholy, repetition, inwardness, irony, existential stages, inherited sin, teleological suspension of the ethical, Christian paradox, the absurd, reduplication, universal/exception, sacrifice, love as a duty, seduction, the demonic, and indirect communication."
(Source Internet Encyclopedia of Philosophy http://www.iep.utm.edu/kierkega/)
For a good chuckle, I recommend following KimKierkegaardashian on Twitter!