archive
Major Minor of The Month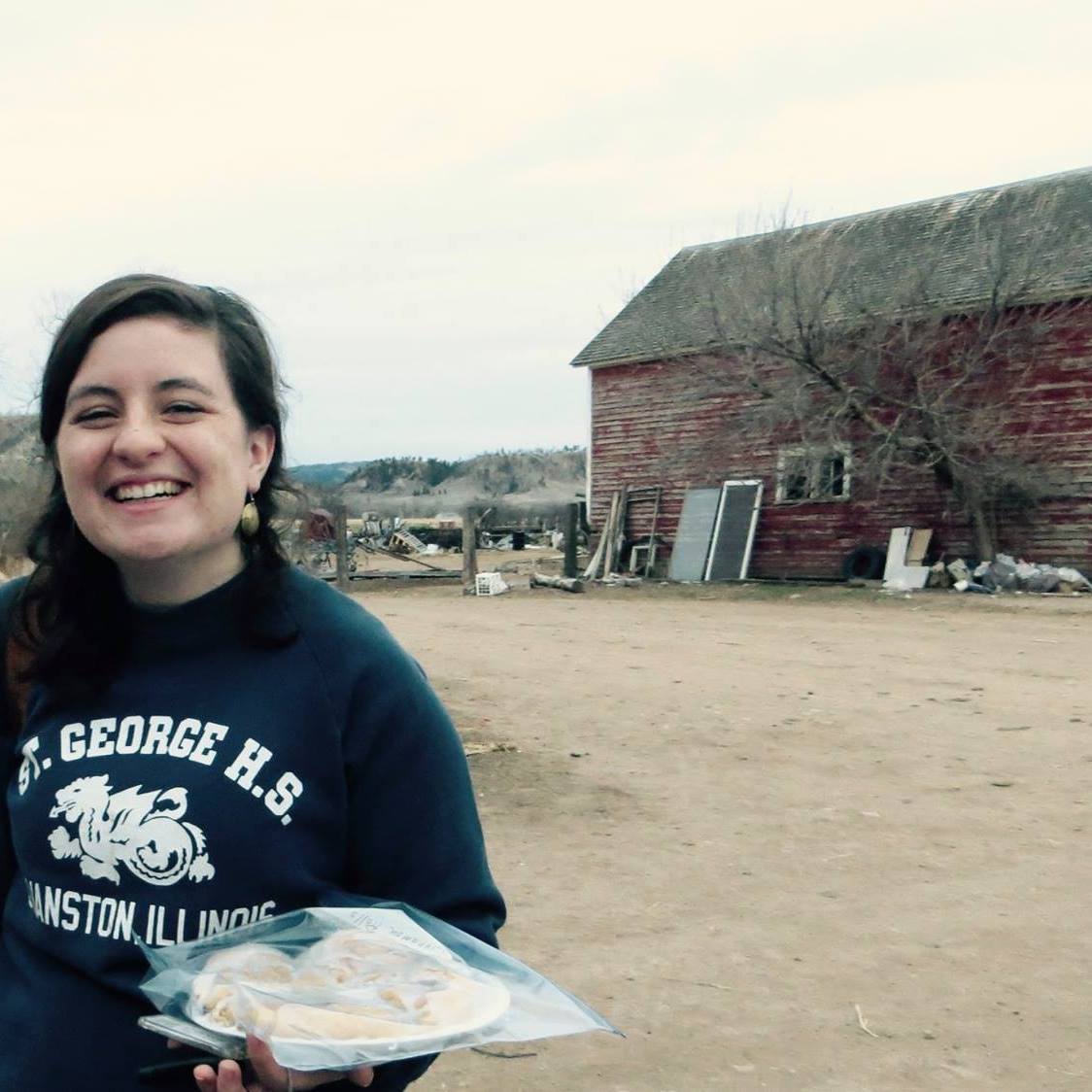 Maura Rocks

Senior

Majors & Minors

Political Science & Theology with minors in Urban Studies & Catholic Studies

Hometown

Chicago, IL (West Rogers Park!)
Why did you choose to become a CS Minor:
I was lured to a pasta feed at Ignatius house as a first year student and heard some really cool seniors presenting their capstone projects and felt, for the first time at Loyola, that I belonged in an academic space and community. And the rest is history!
What is a fond memory you've had as a CS minor:
Sitting around the campfire at LUREC during one of our retreats and singing some Cat Stevens with our fearless leader, Dr. Murphy!
Favorite Saint:
Mother Cabrini and Catherine of Siena
Career Goals and Aspirations:
Chicago. Community Development. Christian Ethics. Public Policy. Inclusive and Equitable Cities/Communities/Church. Ministry. Radical Social Change. (Still trying to figure out how those all fit… and how I can get paid for them!)
Favorite Catholic Author:
Mary Karr. Hearing her speak at Loyola this semester was absolutely incredible.
Best Catholic Studies class taken at Loyola:
20th Century Catholic Literary Imagination with Fr. Bosco
Favorite Service Experience:
Any and all of my Alternative Break Immersion experiences at Loyola. I've had the chance to immerse in and accompany communities in Washington, D.C., Salem WV, and on the Northern Cheyenne, Crow, and Pine Ridge Reservations. If you are an undergraduate reading this, please, do me a favor and go on an ABI. It might just change your life.
Most important idea of all time:
Humans are most full when they are in community with others.
Most important invention:
The whole turning beans into coffee thing is pretty high up there.
Inspiration to do Good:
My faith. My participation in this thing we call humanity. Jesus.
Central idea of Catholic thought that intrigues you:
Preferential Option for the Poor and Vulnerable. But really anything from Catholic Social Teaching.
Favorite Movie:
Return to Me, The Princess Diaries, & The Sound of Music
Pet Peeve:
Okay, this is a very "Chicago" pet peeve - When you are on the bus and people congregate by the doors instead of heading all the way to the back of the bus where there are clearly seats and space.
Favorite Food:
Anything made by my mama. Followed closely by waffles and whipped cream
Favorite type of Music/ Favorite Song:
I will listen to anything.. but I especially love folk music and Motown. Favorite song is really tough, but I think "One Voice" by the Wailin' Jennys is currently ranking at the top of the charts.
Any Body Piercings or Tattoos:
I only got my ears pierced about a year ago. I went to Claire's in the mall and felt very old and behind the times. Mostly because the person getting pierced ears in front of me was a two-year-old.
Crazy fad went through in the past:
Using Comic Sans exclusively as my font of choice. It was a dark time.
Qualities valued in a person:
A sense of roots/rootedness, a sharp wit, watches/listens to/reads the news daily, has rhythm, and a willingness to be open and vulnerable
If named the president of Loyola, what would you do as your first presidential act:
Transform the ghost town that is CFSU into a community center complete with computer labs, meeting space, basketball courts, and small business incubators! AKA leveraging our resources and popping the Loyola bubble at the same time.
Nicknames:
Rocks, MoRocka, and Mo
Most Delicious Item at Portillos:
Have to go with a classic beef dipped. But the cheese fries are a close second. Oh and the chocolate cake. Okay. Wow. Just give me the whole freaking menu.
Pizza Topping:
Prosciutto, parmesan, and arugula. MMMM.
Favorite Season:
In Chicago, I prefer "First Winter" (aka November 1 - January 31 where fresh blankets of snow are still pretty and exciting). This season is as opposed to "Second Winter" (February 1 - April 30) which is the actual worst.
Dream Travel Destination:
Patagonia or South Africa
Guilty Pleasures:
Rick Steve's Europe and Antiques Roadshow
Something you couldn't give up if you tried:
My bicycle
Favorite Green Vegetable:
Green beans with lots of butter. Mmmm.
Meet anyone past or present, who would it be?
Dorothy Day
If you could be omnipotent, omniscient, omnipresent, or omnibenevolent, which would it be?
Omnibenevolent, I guess. But, to be honest, being "omni" anything seems kinda stressful.
Favorite Olympic Sport (Summer or Winter):
Synchronized swimming
Favorite Place in Chicago:
The Chicago Cultural Center, but specifically the tiffany ceiling in the Preston Bradley Room on the second floor. Seriously. Next time you're waddling around downtown Chicago, go in and look up. The room is the original location of the Chicago Public Library and it's absolutely stunning. Runner up: The pier at Pratt Beach - one of the best views of the skyline and an excellent place to watch the sunrise.