archive
Major Minor of The Month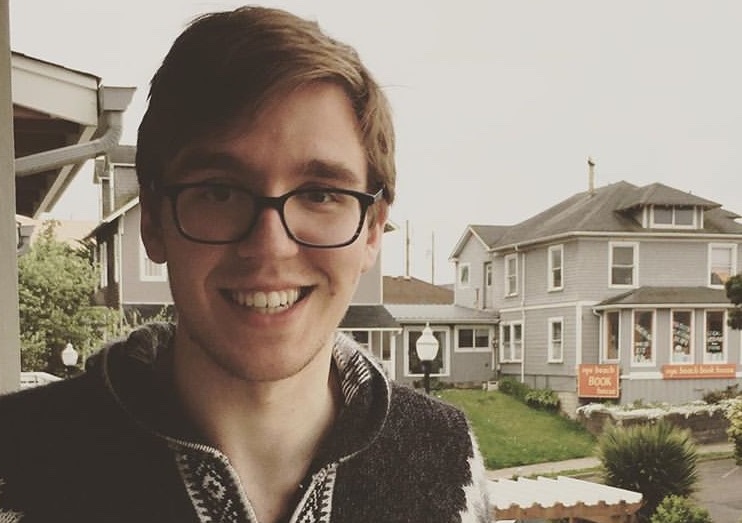 Joe De Larauze

Senior

Major & Minors

Majors: Economics, English Minors: Catholic Studies

Hometown

Saint-Germain-en-Laye, France
Why did you choose to become a CS Minor:
Because I went to the JCMF Forum two years ago… and because everybody told me I should.
What is a fond memory you've had as a CS minor:
There are many, but most recently, our Catholic Game Night.
Favorite Saint:
Ste. Thérèse de Lisieux
Career Goals and Aspirations:
After graduating, I'd like to go into real estate development, specifically affordable housing. But eventually, I want to teach high school English Literature.
Favorite Catholic Author:
Graham Greene and G.K. Chesterton.
Best Catholic Studies class taken at Loyola:
ENGL/THEO 383 with Fr. Mark Bosco.
Favorite Service Experience:
St. Thomas of Canterbury Soup Kitchen.
Most important idea of all time:
A sense of humor.
Most important invention:
Books.
Inspiration to do Good:
The Redwall Chronicles, by Brian Jacques, and my little sister Maggie.
Central idea of Catholic thought that intrigues you:
Suffering.
Favorite Movie:
Midnight in Paris, Shakespeare in Love, any Marvel movie, Les Intouchables, and You've Got Mail.
Pet Peeve:
Noisy neighbors & pettiness.
Favorite Food:
Galettes (Crepes)
Favorite type of Music/ Favorite Song:
Mediocre Bad Guys (Jack Johnson), Let Me (Ben Mazue), Matilda (Alt-J), ad infinitum.
Any Body Piercings or Tattoos:
Nope.
Crazy fad went through in the past:
I wore my hair pretty long and wore skater brands a lot, even though I've never skated.
Qualities valued in a person:
Authenticity, humility, awkwardness, subtlety
If named the president of Loyola, what would you do as your first presidential act:
Shift all our funding toward building an underwater campus and make "under water basket weaving" part of the core.
Nicknames:
French Joe, French, Just French.
Most Delicious Item at Portillos:
Dunno, but when I go to Potbelly's, I always get their Clubby sandwich. With blue cheese. Incredible.
Pizza Topping:
Italian sausage.
Favorite Season:
Autumn.
Dream Travel Destination:
Prague, Czech Republic.
Guilty Pleasure:
Currently, Kalamata olives.
Favorite Green Vegetable:
Green beans.
Meet anyone past or present, who would it be?
I'd probably just want to sit in a room with both Napoleon and Hamilton and listen to them jaw.
If you could be omnipotent, omniscient, omnipresent, or omnibenevolent, which would it be?
They all sound too taxing. Maybe omni-sleep.
Favorite Olympic Sport (Summer or Winter):
The bobsledding..
Favorite movie quote:
"For in dreams we enter a world that is entirely our own. Let them swim in the deepest ocean or glide over the highest cloud." (APWBD, Harry Potter and the Prisoner of Azkaban)