Earth Day Clean and Green Recap 2016
Protecting, Preserving, and Beautifying our Shared Community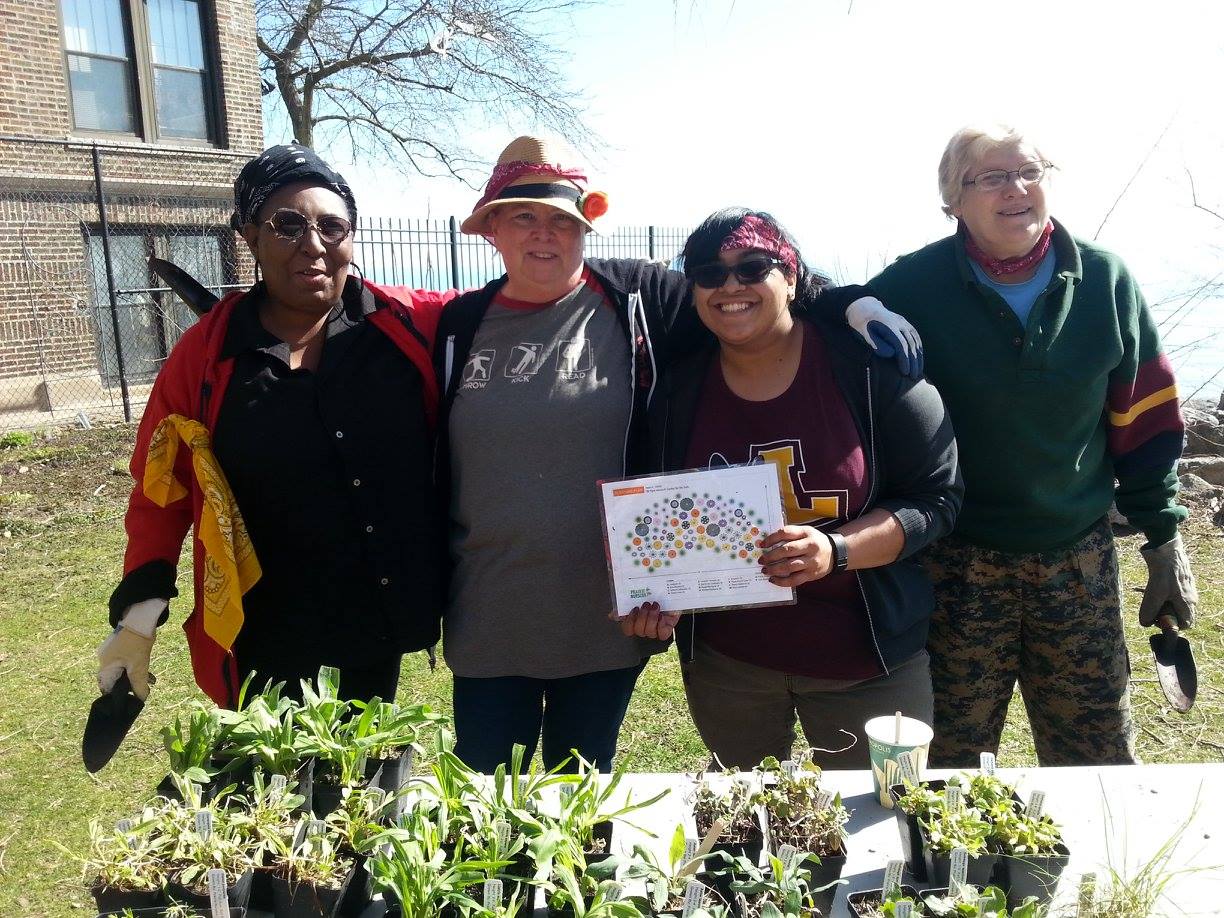 On Saturday April 16th, the sun was shining on our dedicated volunteers as they participated in a series of environmentally-themed service projects for the annual Earth Day Clean & Green event. For the past 3 years, Loyola has collaborated with both the 48th and 49th ward offices, as well as several community organizations to coordinate a number of project sites where student and neighborhood volunteers come together to clean and beautify public spaces in Rogers Park and Edgewater.

For this year's Earth Day Clean & Green, Loyola Community Relations partnered with such groups as the Berger Park Advisory Council, Peterson Garden Project, the Edgewater Chamber of Commerce and SSA 26, the Magnolia Block Club, the Edgewater Environmental Sustainability Project, Heartland Café, and the Touhy Park Advisory Council. A record number of 100 student volunteers ventured out into the neighborhood to various project sites and helped transform our neighborhood for Spring.

These projects proved to be not only a celebration of Earth Day, but also a celebration of community, as Loyola Students and local residents of these two communities worked on these projects side by side, fostering a sense of shared responsibility to protect and preserve the neighborhoods in which they both live.
Loyola Community Relations would especially like to thank KIND Snacks, Co., Whole Foods Market, and Ellipsis Café, for sponsoring this event and providing snacks and coffee for our hardworking volunteers. As Loyola continues to integrate green-conscious programming, projects, and a general environmental sustainability awareness into the University's mission, there will be increased opportunities to participate in environmentally-themed projects, as well as learning opportunities that take place on our campus. We would like to thank all the neighbors and organizations who hosted our student volunteers for another successful year. Stay tuned for Earth Day 2017!

Check out the photos from various volunteer sites!