archive
Visualizing the Future of Museums: How to Make Data Visualization Accessible and Useful for Managing Collections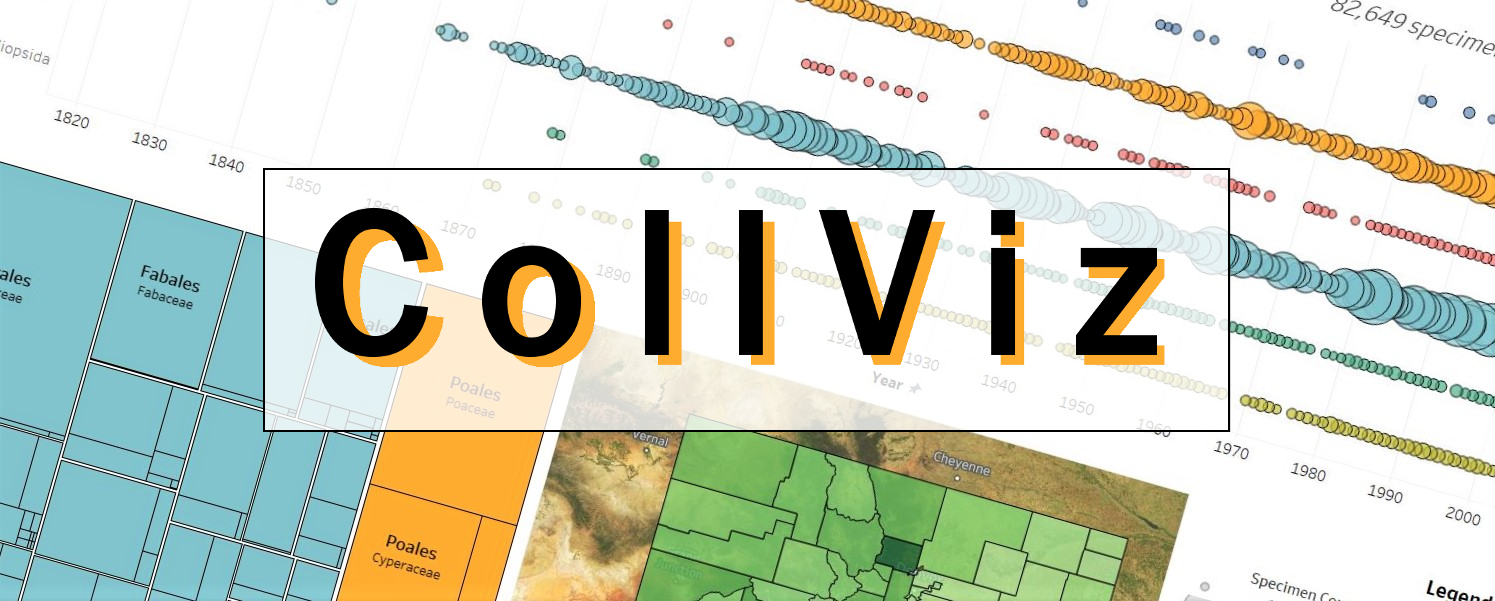 Data visualization is all around us, but it's still a new frontier in museums and their collections. Data are central for collections in so many important ways – from getting their holdings available to researchers, to advocating for their impact, to making informed management decisions. Data viz has so much potential as a tool for collection management, but there are still many barriers to it being accessible to any collection, big or small. That's where CollViz comes in.
CollViz (short for "collection visualization") is an online one-stop resource hub for anyone interested in bringing data viz into their collection work. It's the product of Jessica Mailhot's graduate thesis at the University of Colorado Boulder's Museum & Field Studies Program. It offers 5 different dashboard templates specially-designed for collection management tasks that anyone can download for free, plug their own data into, and tailor to address their unique needs - all using the free and user-friendly software Tableau Public. It's also where you can find tutorials for each dashboard, literature about other museum data viz, resources about data viz in general, and a discussion board for creative collaboration.
On Wednesday October 14th, Jessica Mailhot will share the story of CollViz, how to explore interdisciplinary solutions, the crossroads of data viz and museums, and how CollViz could help introduce the power of data viz into your work.