Diversity, Equity, and Inclusion (OIDEI)
Mission
To foster a human-centered culture of belonging, we serve as a vocal advocate, engaged ally, and collaborative change agent. We empower faculty, staff, and leadership to champion inclusive excellence by connecting, consulting, coaching, and capacity building in support of igniting our students' full human potential.
Vision
We are the modern Jesuit, Catholic university — free from unjust barriers where the lived experiences of all Ramblers are valued and their sense of belonging fuels a lifetime of success in service of the greater good.
Strategic Priorities
This plan is intended to be a North Star for the university in how we define diversity, equity, and inclusion work, and we hope you can see your role in it. This work is deeply embedded in Loyola's institutional priorities, mission, and our shared Jesuit values.
In the spirit of creating a sense of belonging for all, the following institutional priorities were created based on the feedback we heard from our Loyola community.
We will provide ongoing learning and educational opportunities to prepare our staff, faculty and leadership with the knowledge and skills to be able to fully engage and function across differences in an increasingly pluralistic society.
We will proactively foster an inclusive and welcoming campus climate for all students, staff, and faculty, in order to live out more fully our institutional commitment to social justice and care for the whole person.
We will ensure that our institutional structures, policies and procedures promote equity and inclusion for all members of our community + we will seek to remove unjust barriers that prevent us realizing our commitment to inclusive excellence.
We will recruit and retain a diverse student body, staff, and faculty that is reflective of an increasingly diverse society and recognizing that inclusion + better representation is a direct measure of our success and competitiveness as an institution of higher learning.
We will ensure that racial justice, diversity, equity and inclusion are integrated into our teaching methodology and program offerings and that scholarly research by faculty in these areas is supported and valued.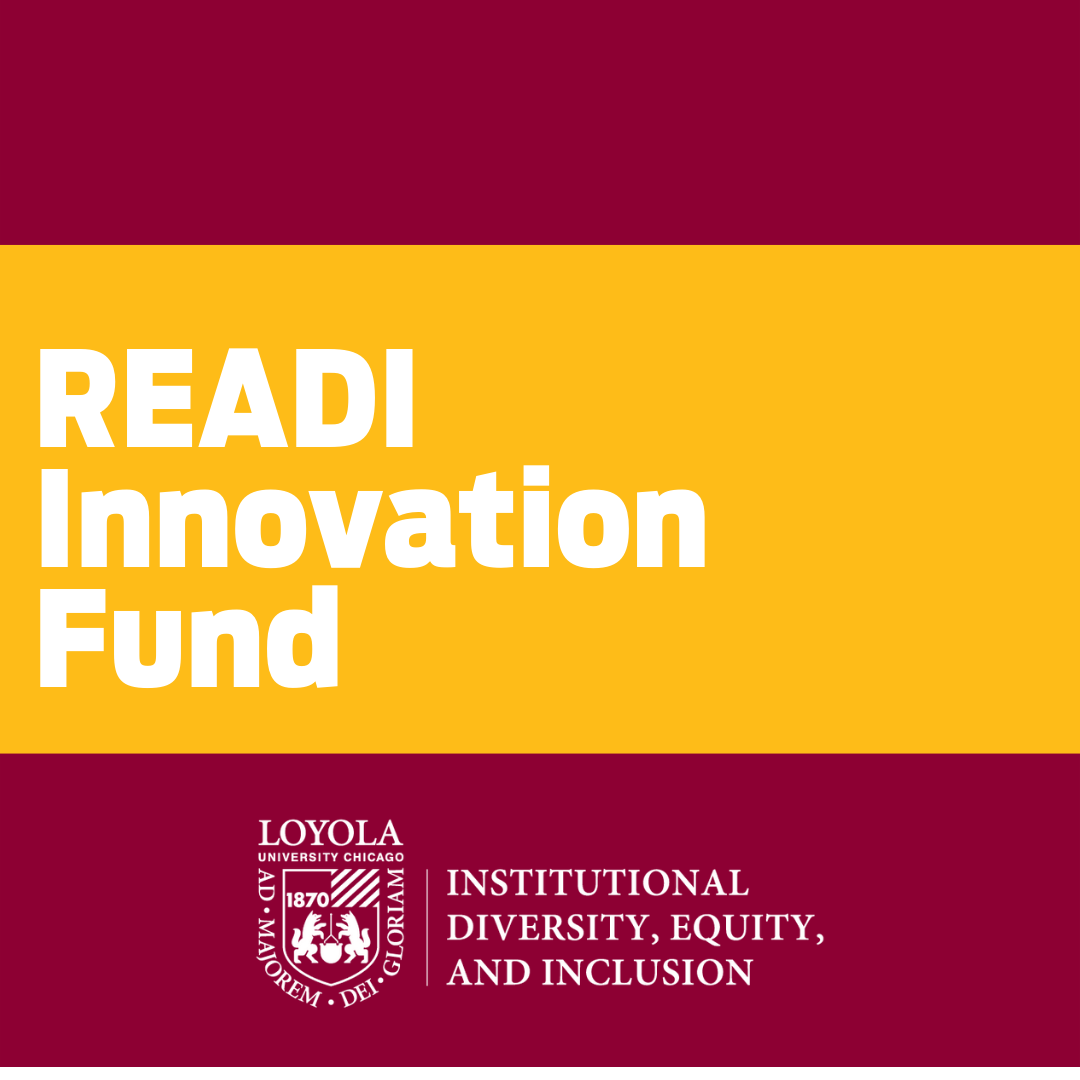 READI Innovation Fund
These grants aim to support faculty and staff in pursuit of our institutional priorities. The goal is to approach DEI opportunities and challenges with an innovative lens in a way that creates a greater sense of belonging for students, staff and faculty.
Apply to the READI Innovation Fund.
Our Commitment
Learn about the ways we are dedicated to enhancing the equity landscape across the intersection of discipline and practice.
Get Involved
Discover the ways you can honor diversity and social justice through civic engagement, scholarship, community building, research, and/or teaching.
Resources
The tools needed to get involved and make a difference are available online.