Congressional Archives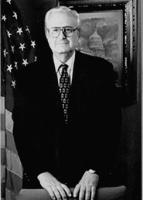 The Congressional Archives is a special collection of the Loyola University Libraries housing the papers of former United States Congressmen Henry J. Hyde and Daniel Rostenkowski. Researchers may access the Rostenkowski papers by scheduling an appointment. The Hyde papers are closed until October of 2016.
Hours by appointment only
Monday to Friday
8 a.m. to noon
1 to 4:30 p.m.
For further information about the collection and contact information, visit http://www.luc.edu/archives/cpsa.shtml.