home_news
WELCOMING IMMIGRANTS:PRAYER AND CONVERSATION REFLECTING ANGELS UNAWARES (Thursday, September 23, 2021, Madonna Della Strada Chapel, 2:00pm – 3:00pm)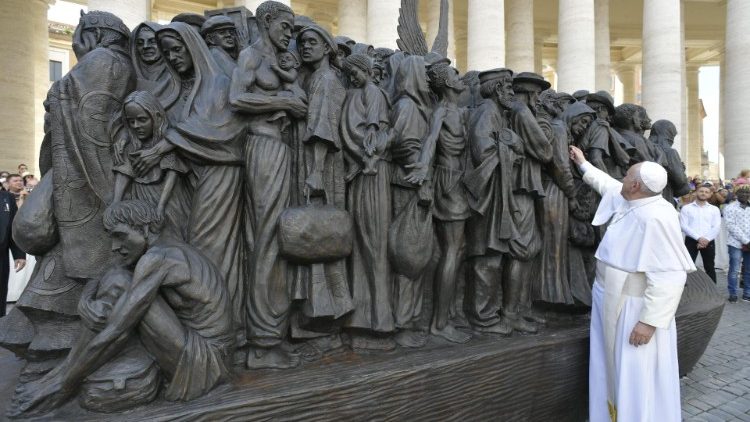 Loyola University Chicago and the Interfaith Community for Detained Immigrants (ICDI) have partnered together to acknowledge our mutual responsibility to ensure the God-given dignity and human rights of immigrants. On September 23rd, communities across the country will come together to advocate for those who have been adversely affected by the immigration system. This Day of Action is coordinated by Detention Watch Network, which was founded by the Catholic Legal Immigration Network, Inc. and continues to uplift Jesuit Apostolic Preferences by walking with the excluded.
We will come together to remind ourselves of the Angels Unawares statue that embodies the teachings of many religions, including our Jesuit Catholic ones, on the importance of welcoming the stranger and celebrating the contributions of migrants and refugees to our society. The piece depicts more than 140 immigrants from across history and across the globe, densely packed onto a boat with the Holy Family, and is based on Hebrews 13:2: "Be welcoming to strangers, many have entertained angels unawares."
In the past year, the number of people in detention has increased, along with the risk of contracting COVID-19 while in detention. We stand in solidarity with those negatively affected by the immigration system, and pledge to welcome anyone seeking asylum,safety or a community
All participants must be vaccinated and wear masks while on campus.
For additional information: Welcoming Immigrants Prayer and Conversation Reflecting Angels Unawares