Recruitment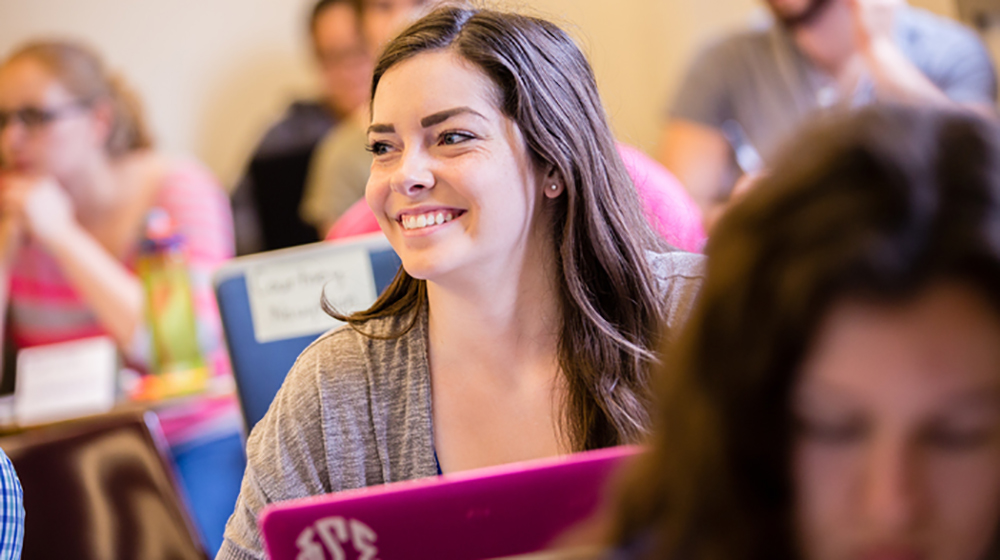 We're here to help with your staffing needs. From full-time openings to internships, we assist organizations like yours find exceptional student talent.
Recruiting services are available to members of the Loyola Business Leadership Hub, Supply and Value Chain Center, and Family Business Center. Become a member →
Position types we can fill
Internships
Our students are keenly interested in short- and long-term internships. In addition to "traditional" internships (where students are temporarily hired), we have an alternative approach that facilitates on-boarding and provides additional support. See our Student Partner Program page to learn how this works.
Full-time positions
The majority of the full-time positions we handle are either entry level or positions requiring relatively little, if any, professional work experience beyond internships. That said, we also help place talent for mid- to senior-level positions.
We can help with positions in a wide range of disciples beyond just business. There are 13 schools within Loyola University Chicago, offering undergraduate and graduate degrees in more than 100 programs.
How it works
Here's how we find interns and full-time staff for you:
We partner with your organization to understand your staffing needs and timing.
We circulate the position description to qualified Loyola students.
We screen interested students, and present you with highly qualified candidates for your consideration.
You conduct the interviews and make your selection.
Download an informational brochure
If you wish, we can post positions for you on Handshake, Loyola's proprietary job site for current students and alumni.
Additional opportunities
Build your pipeline of talent from Loyola University Chicago by scheduling a time to visit a Loyola classroom to share information about your company and recruit students for internships or job opportunities.
Loyola's Career Development Center and its dedicated Business Career Services team also offer opportunities to connect with students throughout the year. See the Career Development Center website.

Contact us
To discuss recruiting from Loyola, contact us at leadershiphub@luc.edu or 312.915.6445.