New Wellness Center Opens on Health Sciences Campus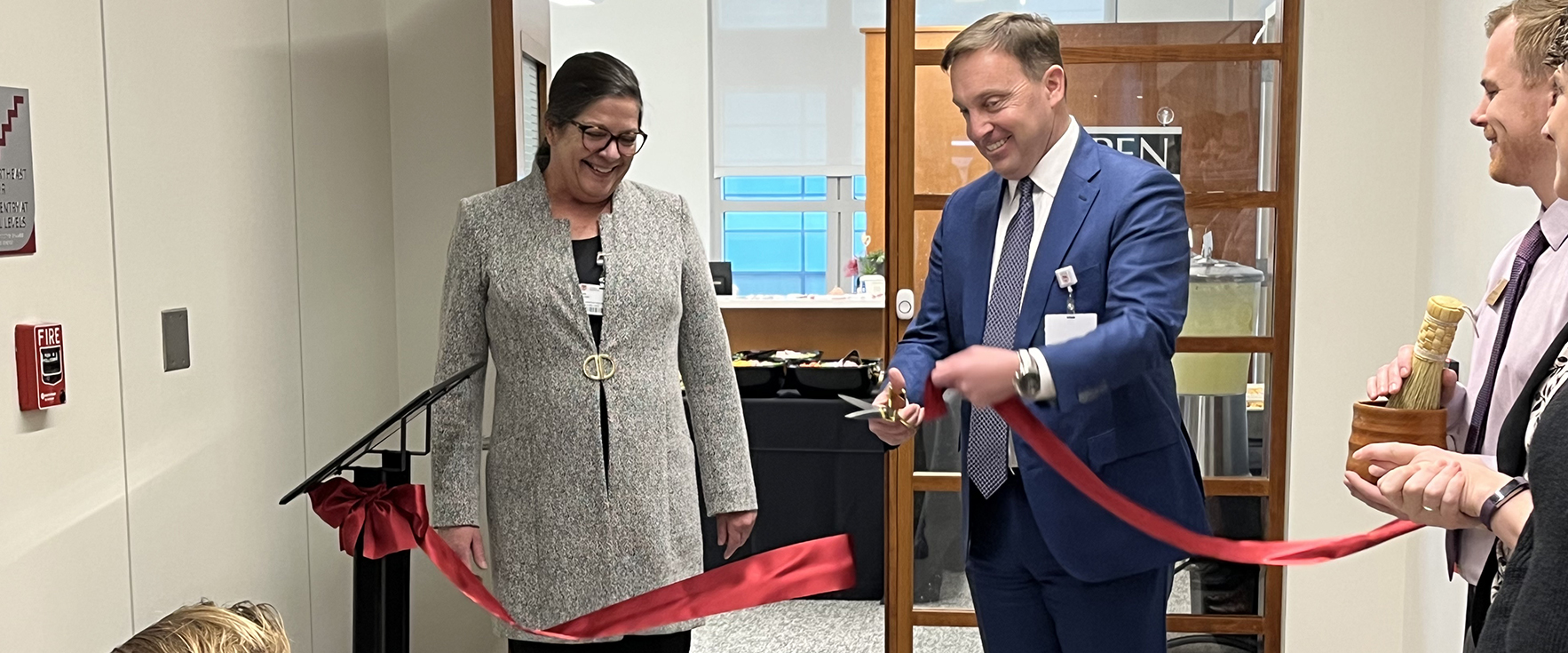 Loyola University Chicago President Mark C. Reed cut the ribbon to officially open the new Health Sciences Campus Wellness Center on Tuesday, January 17, 2023.
With the opening of the spacious new location in Cuneo Suite 400, the Loyola Wellness Center expands its service offerings to students from the Marcella Niehoff School of Nursing, Parkinson School of Health Sciences and Public Health, and Stritch School of Medicine.
Wellness Center Services
"With the opening of the Health Sciences Campus location, we are able to fulfill our commitment to helping all Loyola students reach and maintain their optimal level of wellness," says Joan Holden, DNP, APRN, ANP-BC, director of the Loyola Wellness Center and assistant vice president for student health and wellness. "Like our centers on the Lake Shore and Water Tower campuses, we will be able to provide primary care, preventive services, and wellness programming specifically designed for our students."
Staffed by an inter-disciplinary team of health care professionals, the Health Sciences Campus Wellness Center offers medical and mental health counseling services. The center also has a full-time care manager who can help students connect with long-term or specialty care through local providers for both medical and mental health needs.
A Great Resource for Students
"It's amazing to have a safe place to go and talk about newfound struggles and experiences," says Carina Tolan, a second semester ABSN student on the Health Sciences Campus. "And it's such a great resource for students who are in need of medical treatment."
Health Sciences Campus students will also have access to services at the Lake Shore and Water Tower campuses where additional medical services are provided.
For more information about services and hours, visit the Wellness Center website.