Certificate leads to new data analytics career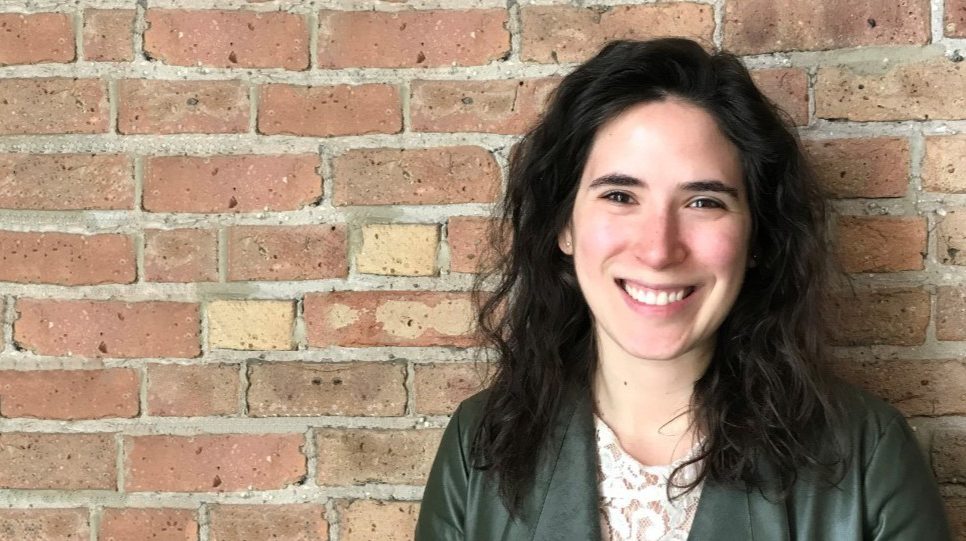 Program: Business Data Analytics graduate certificate
Occupation: Business Analyst at Allvue Systems
Hannah Becker knew she wanted a career change, but she wasn't sure how to build her data skillset. That is, until she found Quinlan's Business Data Analytics graduate certificate.
Below, Hannah shares how she decided on the certificate and how it's helped her career.
Why the BDA certificate?
I had been working at a nonprofit in the international education sector for a few years, and in my last role there I was the department leader on implementing new data software, which sparked a new interest and a career change. I knew I wanted to pivot towards a more technical and data, but there are so many options for learning in that sector right now. I did a lot of research into all of my options like master's degrees, self-taught courses, online certifications, and certificate programs like Quinlan's.
Quinlan stood out for two reasons. First, the learning outcomes had the balance I was looking for between analytics and knowledge of the backend and database structure. Second, because I was doing a full career change, I didn't have a network of people I could rely on. Quinlan offered a great opportunity to network and build relationships with my peers and professors to help with the job search.
How has it accelerated your career?
I'm so grateful for the certificate. It has gotten me to where I am now. I found my current job through Nenad Jukic and former students of his.
I work with financial clients to design and implement customizations to my company's software to best meet their needs. Every day is different in my career and I'm still learning and being challenged regularly. The knowledge I gained from the certificate has given me a very solid foundation of skills and the context needed to succeed in my current role and into my future.
As a whole, the program helped to shape my way of thinking as I approach business problems in my current role. Using the technical knowledge I gained and the tools I learned in class, I can confidently approach problems and determine how to meet our client's business objectives with my company's product.
What do you wish you knew earlier?
I was worried about being able to juggle working full time and also being a student. It ended up being a much smoother transition than I expected. The program makes it easy to space out classes and take fewer each quarter if you want. I was able to go at the pace I was comfortable with and not be overwhelmed by the amount of work.
What was the most impactful part?
Quinlan Graduate Programs hosts an international night every year that feels like a culmination of the Quinlan experience. The graduate programs are very diverse with students from all around the world and from diverse career paths.
The international night was a chance to celebrate all of our backgrounds and cultures and learn more about them. With my background working in international education, I had special interest in attending and learning about my colleagues' cultures from around the world.
Any advice to prospective students?
Trust your gut and go for it. I hesitated for so long because it was so different from the career I had and what I thought I wanted. It turned into the sunk cost fallacy where I had thought I knew what I wanted and shouldn't change because I had spent a lot of time working towards a different career goal. But we all are constantly evolving and so are our career interests. So, if your gut is telling you to switch career paths, then go for it.
Learn more