Degrees bring credibility and confidence to data analytics consulting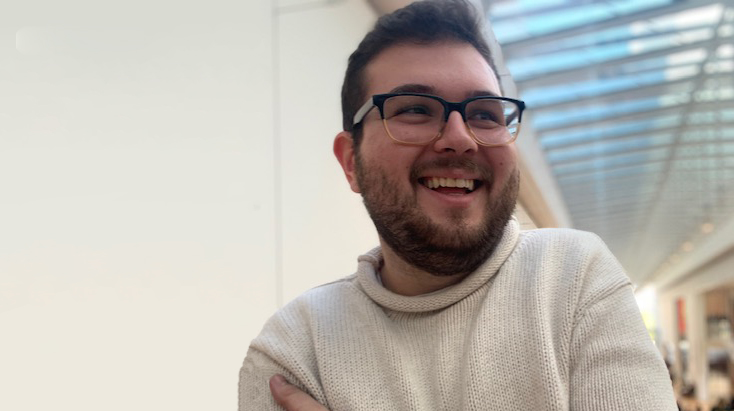 Degree: BBA in Information Systems and Sports Management, MS in Information Systems Management
Occupation: Associate Consultant, Aptitive
Thomas Smyth (BBA '19, MS '20) found a knack for information systems during his undergraduate years at Quinlan and decided to solidify his learning with a master's in information systems.
Below, Thomas shares his Quinlan experience and how he is making an impact.
Why a MS in Information Systems?
I earned my undergraduate degree at Quinlan with a double major in Sports Management and Information Systems. During senior year, I was presented with the opportunity to do the five-year program and earn my master's in just one additional year. I talked it over with Professor Nenad Jukic, who was a mentor for me, and decided to go for it.
For me, having two degrees from Quinlan adds to my credibility in the workplace. Quinlan's information systems program holds a lot of weight in the Chicago business community, and I think it shows that I have a genuine interest in learning more and continuing to improve.
How have your degrees impacted your career?
I'm now working as a consultant with Aptitive, which helps companies build out their data infrastructures, from analytics dashboards to data warehouse streamlining.
The largest impact I've seen from my degrees is how comfortable I am in the workplace. While I'm constantly learning on the job, I can call upon what I learned at Quinlan and lean into the expertise I already bring to the table. I'm able to actively participate in meetings and make an impact right away.
Most impactful aspect?
My graduate program encouraged us to take classes in other areas of business. I took a marketing analytics course that gave me experience pitching to a client and applying analytics to marketing problems. I also took a finance class using Python. These classes gave me the opportunity to broaden my experience outside of the immediate scope of information systems and connect with other students.
My favorite project was one for Tiege Hanley that had us looking at their customer relationship management and digital presence. Each team member found their niche, and we worked together to create a cohesive campaign. It was a great experience to apply my data knowledge to a larger project and see how it impacted other areas. And our group won!
Why is data and analytics important?
Analytics and information systems is everywhere. There is no company today that isn't applying them. Information systems professionals work with every part of a business, and we can consider how things will impact every other sector.
In my job as a consultant, I work with all different fields of business. One week I might be consulting on a marketing-focused project, the next week with finance. With my experience and my Quinlan foundation, I am confident going to all of those different meetings, bringing my expertise, and discussing solutions across multiple departments.
Learn more