Embarking on a global supply chain career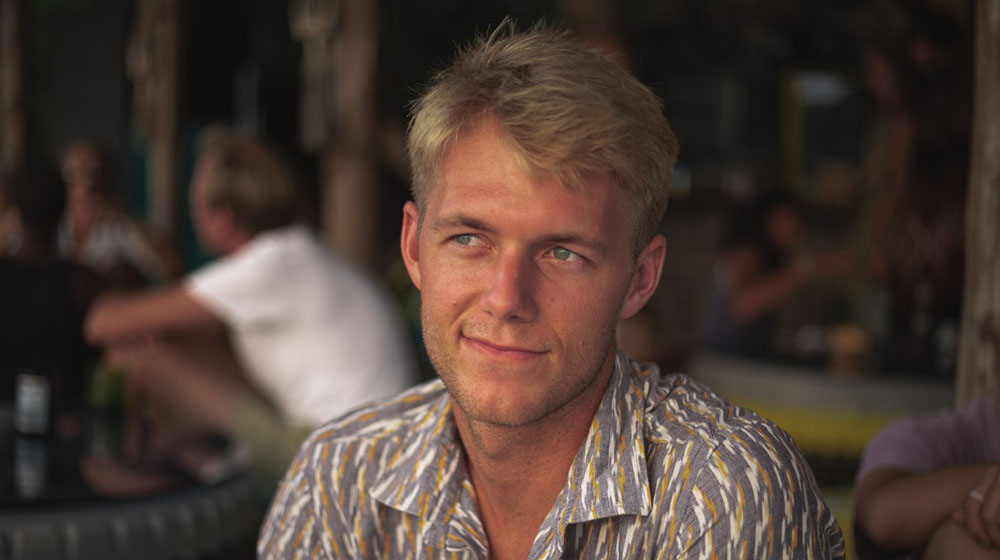 Quinlan alum Alex Stoll (BBA '14, MS '15) always knew he wanted to travel the world. From the moment he stepped onto campus, he worked to learn as much as he could about new ways of life. Just one year after completing his undergraduate and master's degrees in supply chain management, he moved to Copenhagen and now Dubai for shipping company Maersk.
"They considered me for that despite the fact that I was very junior in the company," Stoll said. "Before I knew it within about one year of working with the company, I achieved what I set out to do and was working overseas in Denmark and getting that cultural experience that I was really craving."
Setting course
Prior to Quinlan, Stoll had traveled as far as Canada, but he wanted to go further. In 2013, he went to study at Loyola's John Felice Rome Center, which solidified his desire to work overseas.
"I had this bottled-up desire to do this," Stoll said. "Getting over to Rome and finally having that sense of freedom of being in a foreign place and being completely immersed and surrounded in a new culture… you're constantly in a state of learning, and for me I just crave that."
Receiving guidance
When he returned to Chicago, Stoll sought out all of Quinlan's resources to help him achieve a global career. One of those resources was Professor Maciek Nowak. Nowak encouraged Stoll to pursue a master's in supply chain to further prepare him for an overseas career.
Stoll says that support was invaluable.
"I think Professor Nowak single handedly very much helped me out as far as providing that guidance and advice that in the end landed me where I wanted to be."
After being hired in New Jersey, Maersk quickly noticed Stoll's work ethic and experience overseas. Despite just one year with the company, Stoll was selected to work in Denmark. Shortly after, he found himself working in Dubai.
"My goal was to get overseas and build an international career as fast as I could, and so doing that accelerated master's program and taking the one year to do all the coursework ultimately was the right thing. I don't think I would have gotten the job I did without it," Stoll said.
Discovering new hobbies
Stoll has taken full advantage of his international career to pursue an old hobby – photography. As he travels, Stoll has captured memories and scenes like the auto-rickshaws in Delhi, Tai Chi in Shanghai, and trails in Yemen.
"I love experiencing daily life and getting to know and mix and mingle with the local people," Stoll said.
While he still considers himself an amateur, his photos have been nominated for awards and have been on display in Paris and Milan for Atlas of Humanity. During his travels, he has worked to hone his photographic skills.
"I kind of thought well why don't I get a little more serious about it and start taking photographs in the places I go to in a more thoughtful way," he said. "It's been a bit of a journey and a process to consider myself a bit less of an amateur photo-taker and more of an amateur photographer."
Learn more