Enriching study trip to San Francisco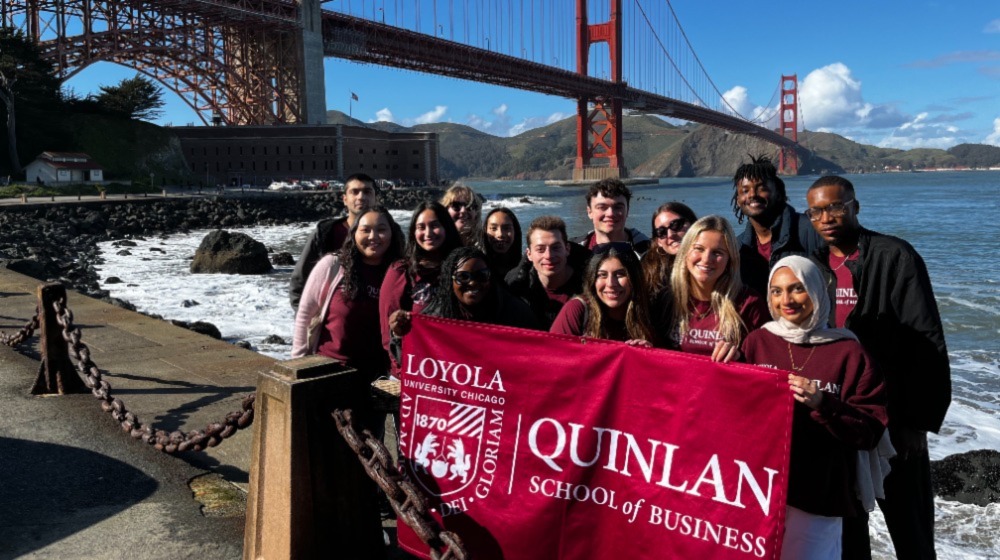 A group of students from the Quinlan School of Business and Loyola's Arrupe College spent their spring break in San Francisco as a part of the Quinlan Ramble. The Ramble is an annual spring break immersion trip that enables students to network and visit leading companies and Loyola alumni in a different U.S. city each year.
This year, the Quinlan Ramble engaged:
Salesforce
Frec
Grant Thornton
Blueprint Haus Agency
Reach Capital
Gilead Sciences
Meta
In addition to these company visits, students explored San Francisco's culture, food, and sights.
"The Quinlan Ramble to San Francisco was truly an unforgettable experience that is certainly one of the highlights of my college career," said Farheen Saiyed (BBA '25). "I was able to foster incredible relationships with professionals in various fields of interest and, not to mention, found a community of peers which supports, cares for, and empowers one another.
"From hiking up ridiculously steep hills while cracking jokes to visiting impressive companies and startups and learning from Quinlan alumni, I loved my Quinlan Ramble experience not just for the remarkable site visits and education I gained, but also for the memories I made along the way."
Photo gallery
See highlights from the trip on Flickr.
Learn more