Finding philosophy in data analytics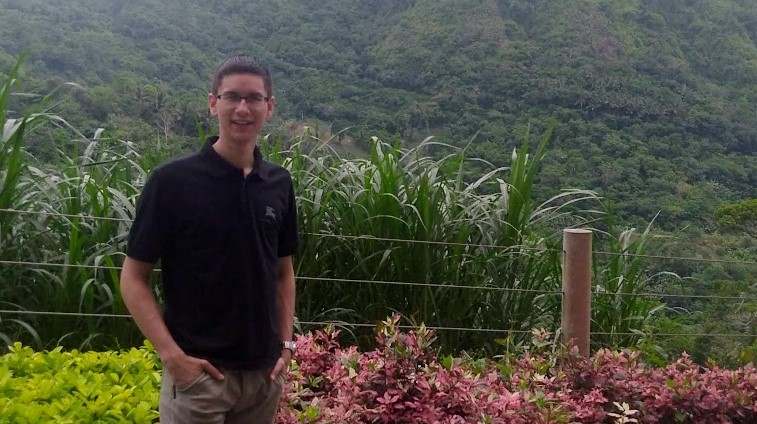 Degree: Business Data Analytics graduate certificate
Occupation: Data and Operations Manager, Becker's Healthcare
Raphael Roxas (BA '19) takes a uniquely philosophical approach to data analytics.
"I've always been drawn to finding out, 'What is the real answer?'" says Roxas, who has an undergraduate degree in philosophy. "In philosophy there is no one answer, but in analytics there can be. In both philosophy and analytics, you go down into the heart of things and find the answer. They may be very different in theory, but in that way, I think they are similar."
Below, Raphael shares his journey to data analytics and how the graduate certificate in business data analytics quickly prepared him for a career.
Why the BDA certificate?
I attended St. Joseph Seminary at Loyola in preparation to become a Catholic priest for the Archdiocese of Milwaukee, and as part of that attended Loyola for a degree in philosophy. During my final year of college seminary, I realized that the priesthood wasn't the right fit for me. The experience brought a lot of personal growth that I am grateful for, but I decided to leave seminary.
In my last semester, I took a few business classes including intro to information systems with Professor Nenad Jukic. The class sparked an interest in data, and I talked with Professor Jukic to help me decide what my next path would be. He recommended returning to school for the graduate certificate in business data analytics in order to build up my skillset quickly.
How has it accelerated your career?
The BDA certificate gives me an excellent base to work from and has prepared me for the next step in my career and potentially pursuing additional education.
Coming out of my undergraduate years with a degree in philosophy, I needed some real-world applicable skills. I was able to intern in a sales position at Becker's Healthcare while attending my certificate classes. After every single class session, I was able to turn around and bring my learning into meetings the next day and immediately apply it.
While working there, I saw growth in helping the data team, my leadership skills, and working with others. I was able to transition from my business development intern position to the data team and am now a manager of data and operations.
I often say that analytics paints with a broad, deep brush. It's easy to paint yourself into a corner. In order to be effective, you have to be able to look and ask yourself, "What am I missing here, and why?"
How do analytics and values connect?
Philosophy gave me a foundational understanding of how people behave. Everyone has a set of values and assumptions that they are working from. My job when I'm looking at data focused on consumer engagement is to understand that and to find out what those values are and how we can better connect to them.
My background also gives me a willingness to look at the big picture, which is something I learned through my time at Loyola. Everything is always connected to values. I'm able to look at data and ask myself, "How can we push the company forward while aligning with company values and without sacrificing my own values?" And Loyola gave me the confidence to bring those ideas to meetings and make an impact.
Any advice for prospective students?
The first thing I would impress upon anyone considering the BDA certificate is just how much you will learn in every class session. Try to learn and absorb as much as you can, and you will be able to apply everything to your career.
Also, the connections you make with the faculty and other students are just as valuable as everything else. Show a genuine interest and come in with an enthusiasm to learn and the faculty will really help you succeed.
Learn more